Malaysia's takaful sector outstripping the Middle East's, says AM Best | Insurance Business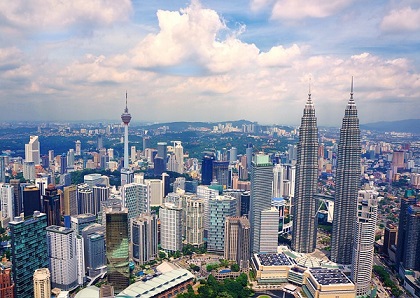 Takaful, or Islamic insurance, has enjoyed more success and better growth in Malaysia compared to the Middle East, despite the Middle East's larger Muslim population and headstart in establishing takaful, according to ratings agency AM Best.
Salman Siddiqui, senior financial analyst at AM Best, said: "Over the last three years, Malaysian operators have generated superior margins on their family takaful portfolio compared with Middle Eastern operators. On the other hand, Middle East companies have spent considerable time and money to develop family takaful products that have not translated into significant revenue to absorb these costs."
He added that Malaysia's takaful sector has better penetration compared to the Middle East's, with Malaysian takaful accounting for 15% of gross written premiums, compared to the average of 8% for Middle Eastern countries.
Siddiqui considered this impressive, as Malaysia's population is only 60% Muslim, while the Middle East is 92%. Takaful also began in the Middle East in 1978, but Malaysia only started in 1984. However, Qatar, where the first takaful company was founded, does not have any specific regulation for takaful. On the other hand, regulation in Malaysia was present from the start. Regulation is important, as it allows investors, consumers, and reinsurers to participate in developing the industry.
Another reason why takaful is more popular in Malaysia is that the Southeast Asian country has a dynamic and strong middle class, which is more open to purchasing life insurance. But in the Middle East, there is low penetration of life insurance due to the government's social welfare programs removing the need for most people to buy cover.
Further obstacles takaful providers in the Middle East face are the lack of unique value propositions to convince consumers to switch over to takaful from conventional insurance. These takaful operators may not invest much effort into setting themselves apart from the competition, instead being complacent with having a Halal seal. In overcrowded markets such as the UAE, they are likely to struggle in gaining a foothold.
Related stories:
Regional insurer Amana Takaful Life announces IPO
State-owned wealth fund may buy Hong Leong's insurance operations
Malaysian financial group receives approval to sell its stakes in insurers