Man dies trying to scam insurer in staged Jaguar crash | Insurance Business Asia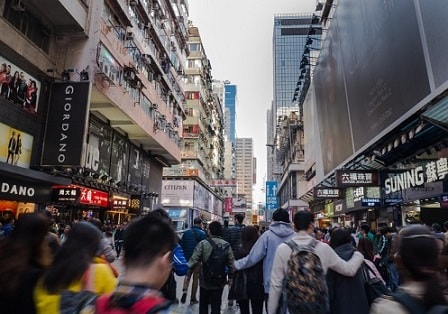 A businessman in Zhejiang, China, drowned while trying to defraud his car's insurer by staging an accident, according to reports by Chinese media.
A 39-year-old man surnamed Li, reportedly hatched the plan to stage an accident to have his Jaguar written off, when he discovered that the car's sum insured of RMB500,000 (US$75,000) was higher than its resale value of RMB400,000 (US$60,000), reported The Paper and South China Morning Post.
Li conspired with a female friend, surnamed Zhang, for the scam. Li used equipment that allowed him to crash the car remotely into a river, then he and Zhang dove into the water. The second part of the plan would have Li swim into the car to remove the incriminating equipment then, once he resurfaced, Zhang would call the police and report that she was the one who crashed the car.
However, Li failed to surface, worrying Zhang and prompting her to call for help. Local residents found Li in the car, but he had already died by the time police and an ambulance arrived.
Zhang said that she and Li thought that the river was just one metre deep, but a clean-up operation a few days before removed lots of silt from the riverbed, making the water much deeper than they thought.
The officer who handled the case said that he began to suspect that the incident was staged when Zhang was unable to explain the events clearly, and that many of her belongings were dry and left on the riverbank.
It was not reported if Zhang will face legal action due to her involvement in the attempt to commit fraud.
Related stories:
Couple busted after faking wife's death for insurance money
Singaporean sentenced to 11 months' prison for lending car to fraud ring
False insurance claim lands Singaporean student in jail