Manulife Hong Kong closes 2021 with strong showing | Insurance Business Asia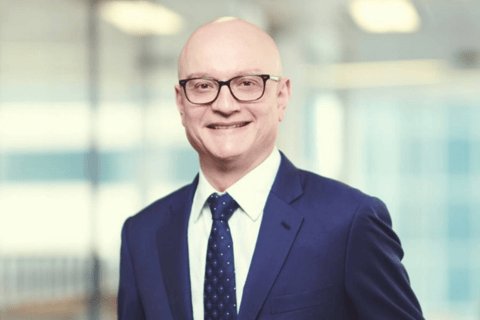 Manulife Hong Kong and Macau has announced financial results for the fourth quarter and full year of 2021, reporting record-high core earnings and strong showings in other metrics.
The insurer's core earnings totalled HK$7.4 billion for 2021, up 17% from 2020, while it registered HK$2.1 billion for the fourth quarter, up 18% from the same period in 2020.
New business value (NBV) was at HK$4.8 billion for 2021, up 32% from 2020. Fourth-quarter NBV was at HK$1.3 billion, up 27% year on year.
Annualised premium equivalent (APE) sales for 2021 was at HK$6.6 billion, up 10% from 2020. The growth rate was similar for the fourth quarter with HK$1.7 billion for 4Q 2021, up 11% from 4Q 2020.
Manulife Hong Kong's agency force was also at a record high, with over 11,600 as of Dec. 31, 2021, up 9% from 2020. The agency channel remained the strongest contributor to insurance sales, accounting for more than 60% of total APE sales in 2021. Agency-driven Mandatory Provident Fund sales in 2021 rose 40% from 2020.
Manulife was the largest MPF provider in Hong Kong for 2021, with a 27% market share based on assets under management.
"We are proud to have delivered double-digit growth for another quarter," said Damien Green (pictured above), CEO of Manulife Hong Kong and Macau. "Despite COVID-19 impacting local business activities, we once again demonstrated our extreme resilience and maintained very strong sales momentum throughout 2021, ending the year on a high note with record-high core earnings and NBV. As of the fourth quarter of 2021, we have grown our core earnings year on year for 17 consecutive quarters. This was attributed to the solid results delivered by our expanded agency force. At the same time, our key bank partner DBS and our brokerage channels also reported significant APE sales growth."
Green noted that after the reopening of the Macau-mainland China border, APE sales in Macau more than doubled in 2021 compared to the previous year. Sales from mainland Chinese visitors (MCVs) made up 60% of the total.
"We look forward to cross-border travel commencing again between Hong Kong and mainland China so that we can meet the demand for insurance products from MCVs, especially those from the Greater Bay Area," Green said. "In order to help meet this demand, during the fourth quarter we accelerated our investment in both Hong Kong and Macau, opening new offices and upgrading our customer service centres, as well as appointing senior executives to drive our strategic priorities."