Manulife launches Singapore innovation lab | Insurance Business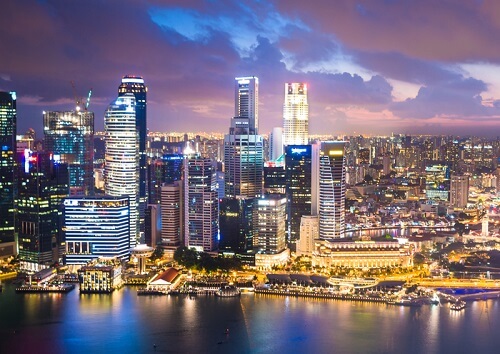 Manulife has opened its innovation laboratory, known as the Lab of Forward Thinking (LOFT), in Singapore. The Asian technology center is the third-such facility for the company, with Boston and Toronto hosting the first two.
The laboratory aims to build Manulife's competitive advantages in the financial services arena, which is currently open to disruption. Employees can cooperatively formulate new solutions to benefit the firm's clients in the wealth, asset management, and insurance industries.
"We are using emerging technologies and platforms such as blockchain and artificial intelligence to build competitive advantages," said Greg Framke, executive vice president and chief information officer of Manulife. "Now that our Singapore LOFT has launched, our global innovation system can continue to explore new markets and build solutions that will benefit our customers around the world."
In the past six months, LOFT has collaborated with ConsenSys and BlockApps to harness blockchain technologies to improve the on-boarding of new wealth management customers. It also inked a partnership with Nervana Systems and Indico Data Solutions to work on artificial intelligence and deep learning technologies to improve research on investments.
New positions within the company, such as chief analytics officer and chief innovation officer, signify Manulife's thrust towards a more customer-centered business model.
"Our goal is to become the most customer centric organization in our industry," said Roy Gori, president and CEO, Manulife Asia. "Through the LOFT, we encourage experimentation, incubation and collaboration to find the answers we need to best serve our customers."


Related stories:
Singapore set to take London's spot as leading financial centre
Manulife agent named "Insurance Agent of the Year" at inaugural award
Insurance industry 'ripe for change'