Marine insurance info portal sets sail | Insurance Business Asia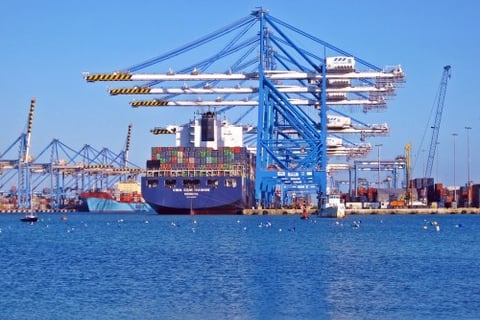 The International Union of Marine Insurance (IUMI) has launched its new interactive information portal, providing a window into the organization, as well as a valuable learning resource for those interested in marine insurance.
The portal contains the union's extensive library of valuable bi-annual statistics, available for download. There is also an integrated and searchable archive of all presentations given at the IUMI annual conference from 2010 onward. Various presentations and recordings from IUMI's previous educational webinars on different topics, such as cargo liquefaction, the Hanjin Shipping insolvency, and challenges with insuring perishables, are hosted on the site.
Commenting on the launch, IUMI president Dieter Berg said: "In line with our drive to enhance our education and communication activities our fresh new information portal supports our mission to be the influential and trusted voice of global marine insurance. This is an exciting next step for IUMI and we are delighted with the results."
He added: "IUMI members are some of the most influential professionals within the marine insurance market and our new interactive portal allows for more information and knowledge sharing. Our business has changed over the past few years and, as we gear up to the annual conference in Tokyo in September, we will see further changes that will require adaptation from underwriters."
The upcoming conference theme will be
"Disruptive times – opportunity or threat for marine insurers?"
and it will tackle the various market and political difficulties marine insurers face. It will be held in Tokyo from September 17-20, 2017.
Related stories:
Political tensions in Asia causing marine risks to rise
Hong Kong relaxes restrictions on visiting superyachts

P&I club comparison tool makes its maiden voyage