Marine insurers' conference tackles Hanjin collapse | Insurance Business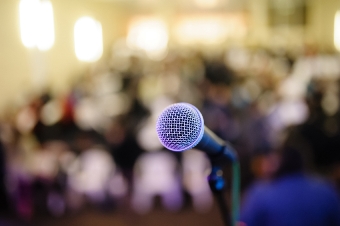 The issue of cargo insurance claims due to the collapse of Hanjin Shipping was tackled in a special presentation on the second day of the International Union of Marine Insurance (IUMI) annual conference held in Genoa, Italy.
Mike Roderick, partner of Clyde & Co and legal advisor to the London insurance market's Joint Cargo Committee, described the situation as a "rapidly evolving situation with an uncertain outcome."
Policyholders wanting to press claims must meet the deadlines set by the Seoul District Court, he said. These are October 10 for the registration of claims and between October 11 and 25 for the filing of claims with the receiver. Roderick stressed that all documents must be translated into Korean, which could cause delays.
Meanwhile, Lina Conrad of US-based insurer ClimAssure, warned that there could be "chronic delays" at ports due to a rush by cargo handlers to sort through containers summarily dropped off by Hanjin ships. The congestion could affect the supply chain of many businesses.
Nick Derrick, chairman of IUMI's cargo committee, voiced concerns that the shipping sector could be having problems with financial viability, and that Hanjin's collapse could have a "house of cards" effect on the entire industry.
Related stories:
Asian economies stand out at international marine insurers' conference
Malaysia sets up state-owned liability insurer for small ships
Hanjin collapse highlights marine market concerns