Market fire stresses importance of insurance for businesses | Insurance Business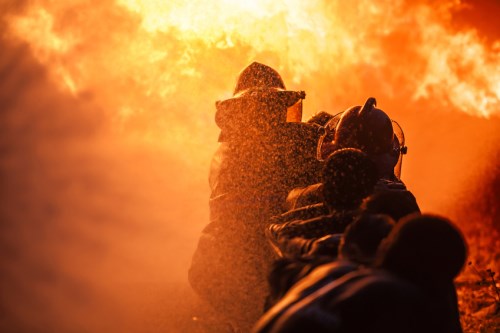 A fire gutted a wet market and two coffee shops in Jurong West, Singapore, causing thousands of dollars of damage to several businesses. It has been reported that the majority of the stalls in the market had no business insurance cover.
Lai Long Mei sold soya milk and soya bean curd in the market before it went up in flames. She told the
Straits Times
that she had recently spent SGD3,600 on new tables, chairs, and advertising boards for her shop.
"I have a very heavy heart now," she said. "Everything is gone."
While Lai said that her shop was insured, she said that she was part of the "very few" owners that purchased cover for their businesses. Many tenants at the market have been there for decades and nothing like this has ever happened before.
Lim Kim Chal, a seafood stall owner, had just opened his business a month ago, spending SGD250,000 on equipment. He said that he needs to talk with his insurance company first to determine the extent of losses.
According to witnesses, three explosions were heard before the fire broke out. The blaze was reported to reach two storeys high. Around 300 residents living close to the market had to be evacuated.
Sudden catastrophes such as this point out the need for business insurance, especially among SMEs. Without insurance, many business owners' livelihoods, built through years of blood, sweat, and tears, can go up in smoke in an instant.
Related stories:
Lofty insurtech ambitions to the fore in Singapore
Insurers need to go beyond protection
Rates for commercial fire insurance in Taiwan may go up, says AM Best