Marsh & McLennan concludes "historic year" with strong results | Insurance Business Asia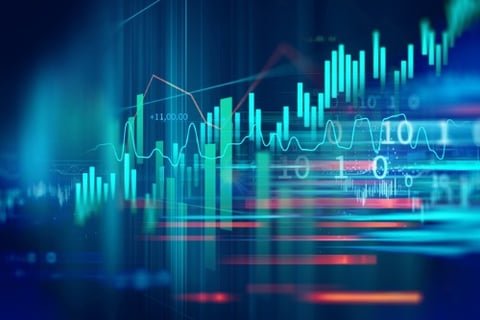 Global insurance brokerage, risk management and professional services firm, Marsh & McLennan Companies, Inc. (MMC), has surpassed expectations in its fourth quarter and full-year 2019 results.
In what president and CEO Dan Glaser described as "a historic year" for MMC, the firm grew total revenue by 11% and generated 4% underlying growth. MMC also increased its adjusted operating income by 14% and its adjusted earnings per share (EPS) by 7%. This growth sits on the back of MMC's US$5.6 billion purchase of Jardine Lloyd Thompson Group, a deal that officially closed in April 2019.
For the year 2019, MMC's consolidated revenue was US$16.7 billion (about SG$22.76 billion), up by 11% compared to 2018. Operating income for the year was US$2.7 billion, and adjusted operating income increased by 14% to US$3.4 billion.
This was helped by a strong fourth quarter for MMC, in which the professional services firm earned consolidated revenue of $4.3 billion, up 15% compared with Q4 of 2018. Operating income for the three final months of 2019 was US$592 million compared with US$621 million in the prior year period.
Marsh, the insurance brokerage arm of MMC, saw full-year revenue growth of 17% - up to US$8.01 billion from US$6.87 billion the year prior. In the fourth quarter, Marsh brought in revenue of US$2.2 billion, an increase of 23%.
The brokerage enjoyed the most growth in North America, with its US and Canadian operations achieving underlying revenue growth of 4% in the quarter. Marsh's international operations produced underlying revenue growth of 1%, which can be broken down into 7% growth in Asia Pacific and 2% in Latin America, all partially offset by a decline of 1% in EMEA.
MMC's reinsurance arm, Guy Carpenter, also grew in 2019. For the full year, it's underlying revenue growth was 5%. This was helped by Q4 revenue generation of US$152 million, up 10% on an underlying basis from the same quarter in 2018.
"2019 was a historic year for Marsh & McLennan," said Dan Glaser, President and CEO. "We closed
the largest transaction in our company's history, maintained our momentum through the integration and met our key milestones. We grew total revenue 11% and generated 4% underlying growth. We increased our adjusted operating income by 14%, adjusted margin by 110 basis points and adjusted EPS by 7%. With a solid fourth quarter, we enter 2020 well positioned for continued growth."