Marsh & McLennan inaugurates Asia-Pacific risk center in Singapore | Insurance Business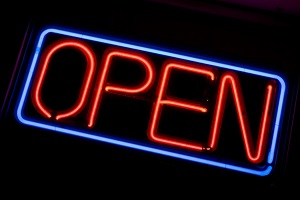 Global professional services firm
Marsh
& McLennan Company (MMC), in cooperation with the Singapore Economic Development Board (EDB), has launched the Asia Pacific Risk Center (APRC). The center aims to study key risks confronting Asian businesses and governments, helping decision-makers deal with these risks more effectively.
"The APRC will generate new perspectives on the major risks facing Asia Pacific industries, governments, and societies today," said John Drzik, chairman, Global Risk Center, Marsh & McLennan. "By leveraging actionable insights from the APRC, businesses and governments will be able to respond to threats and challenges faster, and stay ahead of the curve."
The APRC is Marsh & McLennan's first risk research facility in the region. In a statement, the company said that it will reinforce Singapore's position as an intellectual capital hub and play host to various conferences and workshops.
Wolfram Hedrich, a partner at Oliver Wyman, will be the center's executive director, and will be based in Singapore.
The APRC also launched a digital news hub, BRINK Asia, in partnership with Atlantic Media Strategies. The hub, according to MMC, will provide "up-to-the-minute insights relevant to top executives and policy leaders on current and emerging risks."
Kelvin Wong, assistant managing director of EDB, extended his congratulations, saying: "We are delighted that Marsh & McLennan has chosen to locate its first risk center for Asia Pacific in Singapore … Its decision is testimony to the importance of hub services as a growth driver for the Singapore economy, and will be a great boost to our business-research ecosystem."
RELATED LINKS:
FM Global reveals industry first to boost disaster resilience
Chubb introduces end-to-end cyber risk management for APAC region
Regulatory changes in Asia to affect reinsurance sector, says Fitch