Marsh UK in hot water over alleged unlicensed operation | Insurance Business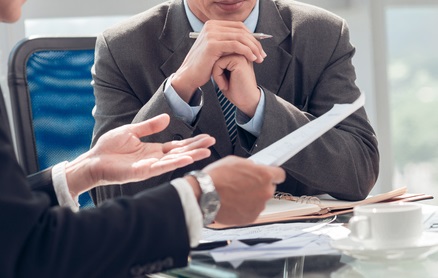 A major reinsurance brokerage is facing scrutiny in the Philippines, after it was accused of operating without a licence and violating several regulations.
Lawyer Jose Bernas has approached the Insurance Commission (IC), urging the regulatory body to investigate the alleged illegal operations of
Marsh
UK in the Philippines. Bernas cited the brokerage's supposed admission of using "fronting insurers" to bypass the country's laws and operate without a proper licence, reports the Philippine Daily Inquirer.
In a letter addressed to Insurance Commissioners Dennis Funa and Jose Marie Tolentino, Bernas said that while Marsh Philippines is licensed to operate in the country, the Marsh UK entity is not.
"Marsh UK is a reinsurance broker that may only tender brokerage services to an insurer and cannot tender insurance brokerage services nor insurance services to an insured or potential insured (client)," the letter added.
The complaint alleged that Marsh UK sent David Jacob, head of its Singapore office, to meet with executives of airline Cebu Pacific. In the meeting, Jacob reportedly presented a reinsurance package to the airline, which included Marsh assuming all insurance risks under a special arrangement with a "fronting insurer." Earlier, Marsh UK sent a letter to IC, acknowledging its intention to solicit the insurance business of Cebu Pacific, stating that "Marsh was now able to compete" with other local insurers.
The meeting's purpose was supposedly to "invite Cebu Pacific to consider giving Marsh Philippines and Marsh UK an opportunity to tender for the Cebu Pacific account," Marsh's letter added.
Bernas' accusation states that Marsh UK had practically admitted its violation to the regulator. He said that a reinsurer is not allowed to solicit local clients and take full responsibility for their insurance needs, especially since Marsh UK is a foreign insurer that is not licensed to operate in the Philippines.
"Effectively, Marsh UK pays a local company to use their name, while they handle every aspect of the business—including the primary and legal risk of liability," Bernas added.
He suggested that IC hold an evidentiary hearing to find out if Marsh UK, Marsh Singapore, and Marsh & McLennan Companies Inc. are conducting unlicensed business in the Philippines. There is also a possibility that Marsh Philippines' licence may be cancelled for its part in an allegedly illegal act.
Related stories:
Marsh & McLennan, Zurich reveal UK business worries
Marsh restructures global management
Claims Management Regulator cancels Allsure's licence