Mobile strategy key to future growth | Insurance Business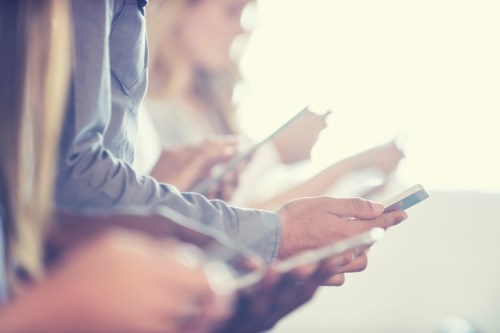 An insurance technology expert has said that a mobile strategy will be paramount for insurance growth in Asia Pacific as insurers look to build 'positive associations' between brands and consumers.
Paul Miller, general manager of Asia Pacific for tech firm SSP, told
Insurance Business
that mobile platforms could change the industry throughout the region as they continue to invade the market.
"I think you would have to have a mobile strategy... more people probably have access to smart phones now than they do to PCs so it has got to be part of your strategy for direct," Miller said.
SSP has worked on multiple telematics offerings throughout the world so far this year and Miller said that these steps in the global industry gives clues to the future in Asia Pacific, too.
"That is what a lot of the interest was for telematics, again linking back but not necessarily for emerging markets, but certainly there is a whole stream on better data for better underwriting," Miller continued.
"There was also a stream about building a digital platform for connections to your customers and having some reason to interact with them on a more regular basis so that your brand is a much more in their thoughts other than when they have a claim which isn't that often, hopefully, or when they have to pay a premium which they resent normally."
Miller stressed that "building a positive association" between customers and insurance brands will be key for the future as insurers look to drive engagement through social competitions to become more than just a once-a-year interaction.
The Asia Pacific market could face changes similar to those in other developed markets as aggregators and disruptors make their way to the region.
Miller noted that direct could see its market presence boosted as big opportunities remain for the business that can break through the market place.
"It really surprises me how little impact direct has versus intermediated," Miller said.
"It is not like direct is a new thing but that cultural resistance to buying insurance directly with insurers, maybe the aggregators will have a better chance or a successful broker will be able to turn themselves into an aggregator as, after all, that is what an aggregator is.
"There is a big opportunity for somebody to crack that."
Related stories:
Career in insurance a 'ticket to ride'
Current health insurance model 'not viable for much longer'
Over a fifth of VC funding in ASEAN goes to fintech start-ups