Most digitally innovative insurers in Singapore revealed | Insurance Business Asia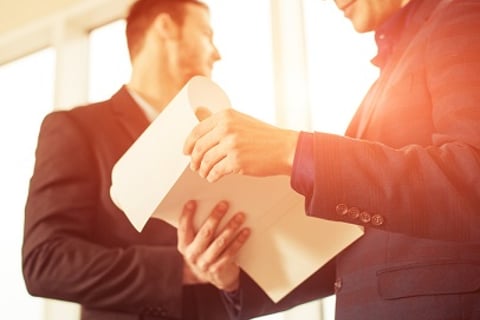 A study examining Singaporean insurers' efforts in innovation and digitalisation has created a ranking of various industry players, and a home-grown insurer has come out on top.
NTUC Income topped the 2018 Singapore Insurance Innovation and Digital Benchmark, conducted by the Applied Innovation Institute (AII), which describes itself as "a non-profit organisation founded in 2009 with roots in Silicon Valley," and venture fund Quest Ventures.
According to the report, Income's ranking was due to its strong performance in the online and innovation categories. It added that despite being an incumbent company, Income was "a surprisingly innovative and nimble player." The insurer's equity-free accelerator program, Income Future Starter, works to identify breakthrough founders and works with disruptive start-ups. It also has a dedicated digital transformation office which is part of its 'Goal 2020' roadmap which seeks to drive innovation and make insurance simpler and more accessible to customers.
"With direct purchase of general insurance available through its website and mobile apps, Income has clearly made a push for the mobile-friendly millennial generation," the report said.
In second place and third place are the Singaporean arms of France-based AXA and UK-based Aviva. AXA was recognised for its numerous AXA Labs throughout Asia, the Kamet start-up studio, as well as its corporate venture capital unit now known as AXA Venture partners.
"AXA is leading insurers in Singapore when it comes to social media engagement," the report said. "It actively manages its Facebook, Instagram and YouTube platforms."
Meanwhile, Aviva was noted for its heavy investment in innovation, pouring in £100 million to exceptional start-ups by 2020. It has innovation labs, aka Digital Garages, scattered globally. Its online presence also caught AII's attention.
"Aviva has made an incredible effort in its push for millennials with a well-established web presence," said the report. "With a suite of well-developed and well-thought-out applications, coupled with a digital-first and service-first approach, Aviva allows users to make purchases and manage their policies directly online."
The report examined a total of 25 Singaporean insurers with regard to their innovation and digitalisation efforts. Over 80 data points across social, online, and innovation categories were measured to come up with the rankings. Each category was weighted 40%, 30%, and 30% respectively.
The top 10 was rounded out by:
4. AIA
5. Etiqa
6. AIG
7. FWD
8. Tokio Marine
9. Manulife
10. Sompo Japan
"In a world where disruption is the only constant, we believe that it is even more important for corporations to understand the incredible challenges that lie in their strategy roadmaps," said Prof. Paris de l'Etraz, chairman of AII. "With the average lifespan of an S&P company dropping from 67 years in the 1920s to 15 years today, we cannot emphasise [enough] the importance of developing an innovation model that works not just to boost your bottomline, but places you at the forefront of disruption."
Related stories:
Singapore's privacy watchdog fines three insurers for data breaches
Singaporean insurtech gains $1 million in latest funding round
NTUC Income - Fullerton alliance to create Singapore's largest asset manager