Most industries value IoT but don't have a clear idea on how to approach it | Insurance Business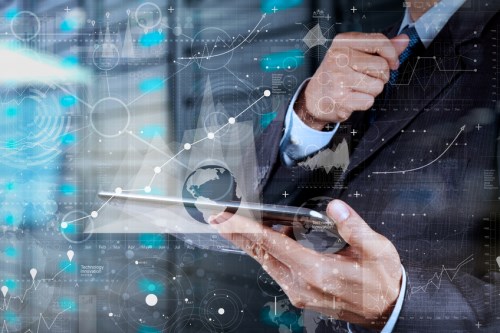 Majority of businesses say that the Internet of Things (IoT) is important and strategic to their operations, but most have yet to formulate a unified approach to the technology.
This was revealed by a global survey conducted by business intelligence firm IDC. The study, conducted in July and August, involved more than 4,500 respondents from 27 countries, all from organizations with 100 or more employees.
According to IDC analyst Carrie MacGillivray, 56% of businesses have IoT on their radar, making it part of their plans within the next two or three years. However, the rate of adoption varies among industries. The manufacturing industry has invested the most in the technology, followed by the retail and financial industries.
The insurance sector has been particularly singled out for its adoption of IoT among finance sub-industries. Telematics motor policies and smart home security systems are some of the most common applications of IoT for insurance.
Governments, healthcare organizations, and public utilities are the ones lagging behind in IoT adoption, according to the report. One reason for the delay that IDC mentioned was the need to make sure that IoT systems comply with strict regulations, especially in the healthcare sector. Meanwhile, despite vendors promoting the idea of "smart cities", most governments have only deployed point solutions, said MacGillivray.
One of the biggest challenges IoT adoption faces is security and privacy. However, most organizations take an "ad hoc" approach to security, such as securing individual devices with firewalls. On the other hand, around 23% of companies surveyed have been integrating security into their IoT workflow. As of now, no single approach has been adopted universally.
The study also noted that most companies are not taking advantage of edge computing, where data processing is done mostly away from a central node, enabling analytics and insights at the data's source.
"The faster you process the data, the more valuable it becomes," MacGillivray said. Edge computing also saves on network bandwidth.
Leading tech vendors such as Cisco, IBM and Intel have been promoting edge computing, but most organizations have not applied it yet. Only 43% have started to do at least some data processing on the edge, according to the survey.
Lastly, the IDC survey noted that most IoT users are applying it internally, making their operations more efficient. The technology is mostly kept away from the customers' eyes. This agrees with another survey conducted by Gartner, which revealed only 40% of companies used IoT to improve the customer experience.
Related stories:
Uber's first self-driving fleet to launch this month
Mobile strategy key to future growth
Zurich UK offers discounted home insurance if customers install smart alarm