Motor insurance fraud incidents on the rise in Singapore | Insurance Business Asia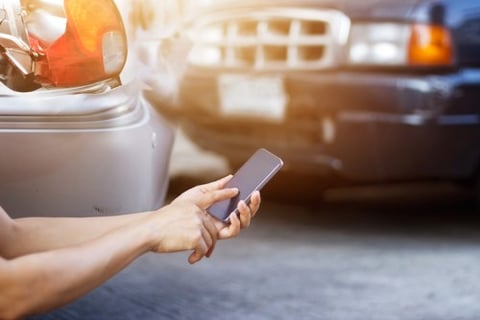 The number of fraudulent vehicular accidents in Singapore has doubled in past year, worrying insurers and law enforcement.
For the first nine months of 2017, 26 accidents were reported as fraud-tainted, up from 13 in the same period last year, according to data from the Commercial Affairs Department (CAD) of the Singapore Police.
The number of people being prosecuted has also gone up, with 66 people being charged with motor insurance fraud in 2016, a 40% increase from 2014.
The majority of staged accidents were linked to large-scale fraud syndicates, according to officers from CAD's insurance and specialised fraud branch. These syndicates usually try to rope unsuspecting individuals into doing their dirty work.
These individuals act as phantom drivers, who lend their cars to be used in staged accidents, or as phantom passengers, who lodge personal injury claims.
"Generally, my observation is that a lot of people are sucked into this," Superintendent of Police Abdul Rani Abdul Sani told
Channel News Asia
. "In the last five or six years, there have been at least five major syndicates."
Syndicates need to constantly recruit new people to involve in their schemes to avoid submitting multiple claims under the same names.
Deputy Superintendent of police Johnny Sim added that some people start out as phantom passengers or drivers, and then they find out that it's an easy way to score money, so they become recruiters for the next generation of phantoms.
Phantom drivers reportedly earn about SGD500 per claim and an additional SGD200 for each passenger recruited.
According to data from the General Insurance Association (GIA), around 160,000 motor accidents were reported in 2016, leading to almost SGD500 million in claims. GIA estimates around a fifth of all reports are fraudulent, translating to almost SGD100 million lost to fraud. This affects all motorists in the form of higher premiums.
Investigating motor insurance fraud incidents takes a long time, according to Rani. One such fraud ring responsible for 21 staged incidents took two years before its mastermind was nabbed.
"When you want to take down the mastermind, you must build up enough evidence," Rani added. "Otherwise, in court the whole case will be thrown out."
In order to assist the police in detecting fraud and uncovering perpetrators, the GIA has formed its own investigative unit, with an anti-fraud hotline and an analytics system in order to detect falsified claims. If a strong suspicion of fraud emerges, insurers will report the incident to CAD.
"While we are in the early stages of the system, results are starting to show," a GIA spokesperson said.
Related stories:
Singaporean sentenced to 11 months' prison for lending car to fraud ring
Insurance fraudster sentenced to 14 months' jail in Singapore
Overseas fraud tactics making waves in Singapore