MSIG Singapore partners with blockchain ecosystem Inmediate | Insurance Business Asia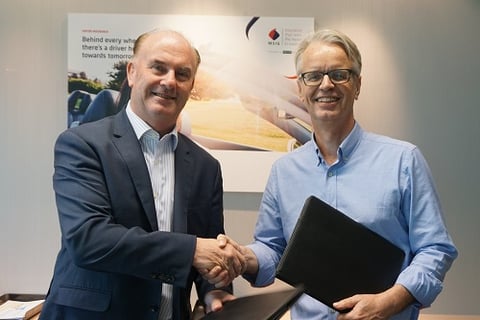 MSIG Insurance Singapore and insurance network venture Inmediate have agreed to work together to establish a blockchain-based insurance ecosystem.
The two firms will cooperate in exploring new insurance products that harness the efficiency and reliability of blockchain and smart contracts through the ecosystem, a joint statement from Inmediate and MSIG said. The partnership is expected to create new opportunities for insurers and intermediaries, while customers benefit from the cost savings.
"We are immensely excited to work with MSIG on this ground-breaking project that aims to unlock the full potential of blockchain powered insurance contracts," said Otbert de Jong (pictured right), founder and CEO of Inmediate Pte Ltd. "There are going to be vast benefits for participants in our ecosystem, and consumers can potentially look forward to experiencing more complete insurance coverage of a wider scope of events, while enjoying the peace of mind from the security that blockchain offers."
"The experimentation on blockchain technology is likely to lend deeper insights on how blockchain can provide a better digital experience to our customers and improve the insurance value chain," added Michael Gourlay (pictured left), CEO of MSIG Insurance Singapore. "The partnership with Inmediate will enable us to leverage each other's strengths and further expand the possibilities of our digital innovations."
MSIG will contribute operational expertise, systems support, and product development guidance to the project, while Inmediate will bring its technological capabilities and knowledge of blockchain to the fold.
Inmediate's ecosystem, which is expected to launch in the second half of 2018, allows consumers to customise insurance coverage to their needs. The platform will store the insurance contract information in consumers' digital wallets for real-time processing. If a predetermined set of insured events have occurred, the smart contract will trigger a claims payout to the consumer's digital wallet.
Related stories:
Global reinsurer study zooms in on the expanding role of innovation in insurance
MSIG Singapore kicks off campaign to promote usage-based insurance
Blockchain "unlikely to remove anyone" from the insurance value chain