MSIG wins award; launches motor claims campaign | Insurance Business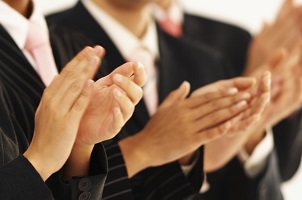 MSIG Insurance Singapore was awarded "Insurer Claims Team of the Year" at a recent awards ceremony in Asia-Pacific this month and has now followed up on that win by launching a new motor insurance claims system, making it easier for clients to file claims.
The regional award recognizes MSIG's excellence in handling insurance claims. It is judged by a panel of experts from the Asian insurance industry, which noted increased customer satisfaction in the claims process, faster settlement times, improved anti-fraud measures, and reduced leakage.
MSIG has reduced its average settlement time for travel medical claims from six weeks to one week. Its systematic approach to fraud detection and the enhancement of personnel skills reduced leakages in motor insurance claims. These improvements helped contribute to better customer satisfaction in the past year.
Continuing with its thrust to improve its claims service, MSIG launched its new motor claims campaign, with a 24-hour hotline, SMS updates, and dedicated staff.
In case of a car accident, clients can call MSIG's 24-hour hotline for roadside assistance and claims advice. Once the repairs are ongoing, policyholders will receive SMS updates on the status of their vehicle's repairs. A dedicated claims officer is also available, giving the policyholder a single contact person for all stages of the claim.
Michael Gourlay, CEO of MSIG Insurance, said: "This campaign is a follow up of MSIG's regional brand campaign. Customers can expect us to live up to our promise of 'Insurance that sees the heart in everything' with our motor claims service as one of the best in the market. We pride ourselves as a brand that values and understands what is important to our customers, that drives us to go above and beyond."
Related stories:
HDFC ERGO and Honda Motorcycle link up to insure two-wheelers
DUAL Asia and MSIG Singapore unveil cyber insurance solution
Pay-how-you-drive insurance to be launched in Singapore