Myanmar opens special economic zone to foreign insurers | Insurance Business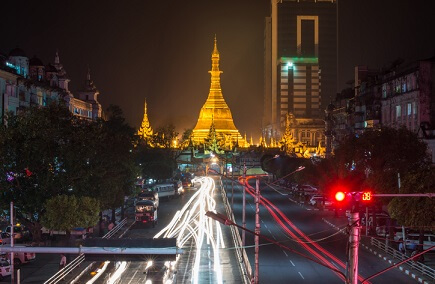 Myanmar is opening up a special economic zone (SEZ) near the capital Yangon to more foreign insurance companies as part of its efforts to liberalise its markets after the restoration of democracy.
The formerly reclusive nation's government forbids foreign insurers to operate outside of the Thilawa SEZ, a Myanmar-Japanese joint project and the only functional SEZ in the country.
As foreign interest in Myanmar's hugely untapped insurance market grows, the government has decided to extend an invitation to apply for an SEZ licence to all foreign insurers that have representative offices in the country.
In the past three years, more than 20 international firms have set up shop in Yangon, all looking to do business in the vastly underdeveloped market.
Thant Zin, a member of Myanmar's Financial Regulation Department, told the Nikkei Asian Review that allowing foreign insurers to operate in Thilawa was an "initial step" in the insurance sector's liberalisation.
The insurance industry's modernization began during the term of the previous President Thein Sein, who permitted private locally-owned insurers to compete with state-owned Myanma Insurance in 2013. In 2015, his administration introduced health insurance from both public and private providers.
However, the liberalisation push encountered problems, and the market was never really opened. Myanma Insurance remained holding a monopoly over numerous types of insurance, while local private insurers suffered from lack of technical expertise.
The new government, under State Counsellor Aung San Suu Kyi's National League for Democracy party, aims to create a robust insurance sector which allows collaboration and competition among domestic and foreign firms. As part of the ASEAN economic community, Myanmar will liberalise several business sectors, including insurance.
Related stories:
Exim Thailand to open representative office in Myanmar
Myanmar's insurance industry opening its doors

Startup brings microinsurance to Myanmar