Myanmar's insurance industry opening its doors | Insurance Business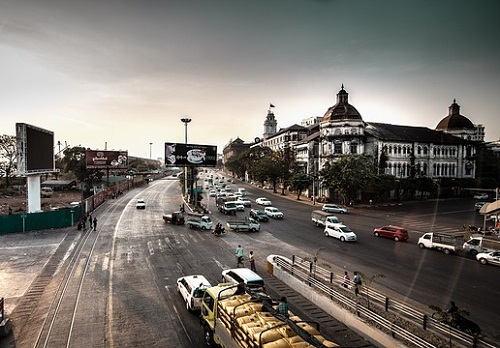 After restoring democracy, Myanmar is liberalizing its insurance industry by allowing foreign insurers to enter the market. In 2012, the government allowed competition in the sector, breaking the monopoly of state-owned Myanma Insurance.
Industry intelligence firm Axco Insurance Information Services has released its country report for Myanmar's non-life insurance sector, which reveals that the market isn't fully open yet. Insurers can only compete on service terms, as Myanma Insurance still sets rating, policy terms and conditions, and commissions. Furthermore, other insurers can only service certain classes.
The non-life insurance scene of Myanmar has 12 independent and locally owned insurers and Myanma. Nine of the 12 have composite licenses, but only six are in active competition with Myanma.
Another restriction is that insurers are not allowed to buy reinsurance and have a maximum sum insured of MMK500 million (US$400,000). In case a client needs a policy that exceeds the said limit, a local firm must co-insure the excess with five other insurers, at 10% each. Myanma Insurance will take on the remaining 50%.
Axco estimated the non-life market to be worth MMK34.5 billion (US$25 million) in 2014, making up 94% of the total insurance market in the country. Non-life insurance has very low penetration at only 0.05% of GDP. Over 80% of the market is in fire/property insurance.
However, recent economic development and an increase in middle class population have provided opportunities for growth. Several foreign insurers such as Mitsui Sumitomo,
Sompo
, and
Tokio Marine
& Nichido Fire Insurance have established representative offices in Myanmar, but they are not yet allowed to do business directly and have to work behind Myanma Insurance.
Tim Yeates, managing director at Axco, commented: "Myanmar's government is attempting to attract foreign companies into the local insurance market through a process of gradual liberalization. Although there is still a long way to go before foreign companies can progress beyond representative offices, the growing middle class could provide a future customer base. With such low insurance penetration, there is an opportunity for foreign capital to enter the market and compete with local players, though an understanding of the local market will be essential."
Related stories:
Startup brings microinsurance to Myanmar
Myanmar financial group seeks to list insurance arm
Insurers try to break into Myanmar's fledgling insurance sector