'No doubt' brokers play important role in trade credit market | Insurance Business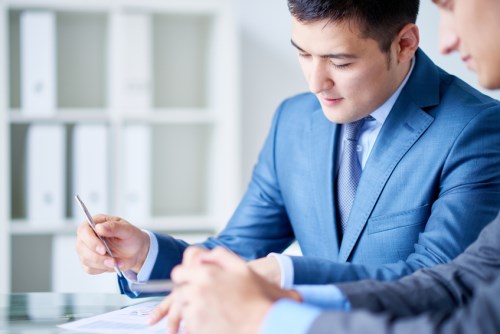 There is no doubt that insurance brokers play a key role in the trade credit insurance market, one regional head has said, as the market looks to develop awareness with clients.
The recently announced Asia Pacific CEO for trade credit insurer Coface, Bhupesh Gupta, said that brokers offer value to the trade credit market.
"There is no doubt in my mind that brokers are an important contributor," Gupta told
Insurance Business
.
"Brokers, in my mind, are more advisers to their clients than a traditional broker just connecting two dots. If you are a good broker you are going to bring a lot of value which helps broaden awareness as well as deepen the ways in which the customer can use credit insurance."
Gupta stressed that a key focus of the trade credit industry needs to be building awareness around the product. While some look business owners look to their banks for credit cover, Gupta said that it is important for the industry to highlight their own worth and the stability insurance can bring.
"I would describe the trade credit market in Australia and across Asia Pacific as being a market that has been around for a long time, and has supported customers for a long time. However, it has been challenging to get that message out with respect to the broad advantages credit insurance can provide customers as they reach out to the rest of the world to sell their products.
"The real issue is what portion of the actual, addressable market credit insurance can be in and that is exciting if you really think about it.
"There is a whole world out there that we could access if we could help build the awareness of the benefits of credit insurance."
For Singapore, Gupta said that the market has the confidence of other mature markets throughout the world thanks to the transparency of information and enforcement processes. With more businesses focused on services and trade, Gupta noted that Singapore in an important hub for the industry.
The Asia Pacific trade credit market has been hit by the economic slowdown in China and Gupta said that the industry will have to adjust to a new normal in the aftermath of the Global Financial Crisis of 2008.
"Economic uncertainty continues and I think it will continue and become a fact of life.
"Now we are nine years into the current issue and there is no sign of it dissipating. I think people like us have to accept that is life and gear ourselves to deal with it and help people get their heads out of the sand and see what it is.
"I look at it at both the biggest risk that we have and the biggest opportunity that we have."
Related stories:
'Rapidly growing' market shows no sign of slowing
'Two-speed' Chinese economy presents Asia Pac insurance opportunities