No monkey business: Insurance may protect solar panels from monkeys | Insurance Business Asia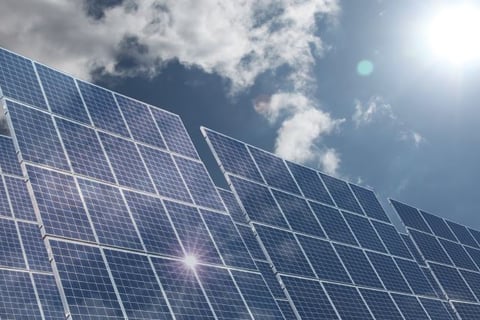 Solar energy is gradually becoming popular around the world, especially in India. By 2022, the country aims to have 40,000 megawatts of grid-connected roof-top solar power. However, harnessing the power of the sun comes with its own challenges. Aside from extreme weather conditions, there is another culprit for destruction of solar panels: monkeys
According to Tanya Batra, vice president of solar equipment provider Sunkalp Energy, she receives daily queries from potential customers about the resilience of the systems not just from weather and theft, but also from rowdy simians which chew on cables and stand on solar panels, potentially damaging them.
"It's a very common issue that is raised by clients in North India. Monkeys are a menace here. They destroy things, they roam around in groups, everyone is scared of them, they even bully dogs. So, when purchasing something as expensive as solar, it's natural for clients to be worried", she said.
Structural solutions can help, such as metal ties and sheathing to protect the cables. Tilting the solar panels at a certain degree will prevent monkeys from gaining a foothold, causing them to slip off.
In addition, Indian renewable energy ministry officials are planning to work with the insurance industry to cover owners of solar panel systems, in order to increase the popularity of clean energy with the public.
According to the officials, the insurance will cover threats including natural disasters, extreme weather, theft, and yes, monkey damage. Batra added that such policies, if they become available, "will certainly attract more buyers and push the solar market."
In June, the World Bank announced a US$625 million loan to the State Bank of India to help smaller solar distribution companies scale up by offering them low-interest loans.
Related stories:
Mahindra mulls small-scale insurance policies to grow market
Nuclear power plants in India covered by new insurance policy
Tokio Marine insures hot spring owners from risks of geothermal energy development