NTUC Income introduces usage-based motor insurance policies | Insurance Business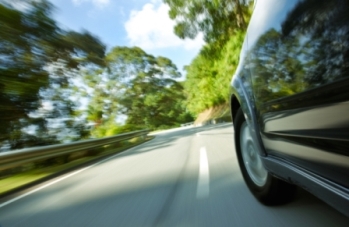 Motor insurance provider NTUC Income has launched two usage-based telematics policies in Singapore, incentivizing motorists for driving well or driving less.
The Drive Master scheme involves a smartphone app that tracks what time of day a motorist drives, distance driven, speed limit observance, and accelerating/braking behavior. Based on accumulated scores, drivers can get discounts of between 5% and 20% from their insurance premiums.
Bill O'Connell, Income's vice-president of motor insurance, told
The Straits Times
: "[Drive Master] allows drivers to be more aware of their driving behavior, ultimately giving them the ability to influence their insurance premiums."
According to O'Connell, the system, which was developed by Raxel Telematics of Russia, can work in tunnels and in Malaysia. It can also detect whether the user is on a train or a bus. Over time, it will learn a policyholder's driving style and can detect if another person is driving. However, the system is unable to detect other driving faux pas, such as aggressive cornering, illegal U-turns or turning without signaling.
Meanwhile, the other scheme, FlexiMileage, uses a blackbox installed in the vehicle to track distances driven over a year. Drivers who travel less than 9,000km can get a 20% discount on their premiums, while those that drive 5,000km can get up to a 35% discount.
Other insurers in Singapore, such as MSIG, AXA, and Liberty, have launched usage-based motor insurance policies offering incentives for safe or infrequent driving.
Related stories:
Bajaj Allianz launches new telematics auto insurance product
Most industries value IoT but don't have a clear idea on how to approach it
Pay-how-you-drive insurance to be launched in Singapore