Nuclear power plants in India covered by new insurance policy | Insurance Business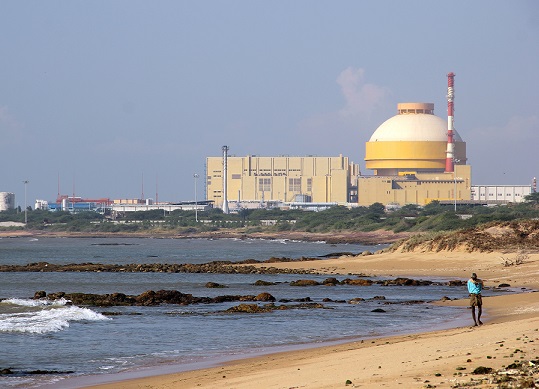 Insurer New India Assurance (NIA) has issued an insurance policy covering the Nuclear Power Corporation of India Ltd (NPCIL). The public sector insurer covered the NPCIL's 21 nuclear plants for a premium of US$14.8m.
"New India Assurance issued the policy for the all the existing plants of NPCIL. It will cover the hot zones for these plants. There will be a separate cover for suppliers," said G. Srinivasan, chairman and managing director of NIA.
The new policy was issued on May 26. Previously, NIA provided property insurance for cold and hot zones separately.
GIC Re, India's national reinsurer, is in charge of a US$222m nuclear insurance pool, which is an arrangement to cover exposures of nuclear power operators and suppliers. Part of the pool are 11 other domestic insurers, which will cover civil liability risks in accordance to the Nuclear Damage Act 2010.
There are 21 existing nuclear plants in India, with five more to be launched. NPCIL currently generates 4,750 MW of nuclear power, and the power firm aims to triple the output by 2022.
A recent incident at Kakrapara Atomic Power Station led to shutting down of one of the plant's units due to leakage of coolant water. This led to increased interest in nuclear liability insurance, echoing larger incidents such as Chernobyl and Fukushima in other countries.
RELATED LINKS:
Tokio Marine insures hot spring owners from risks of geothermal energy development
India's insurance agents to disclose commissions to clients
South African firm to invest in India's Shriram life and non-life businesses