Oneglobal Broking enters Singapore; hires chairman and CEO | Insurance Business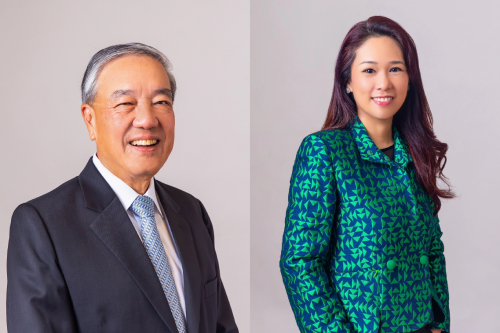 Oneglobal Broking is entering the Singapore market, having received regulatory in-principle approval from the Monetary Authority of Singapore.
The London-headquartered brokerage announced in a statement that Oneglobal Broking Singapore Pte Ltd will be led by Singaporean broking veterans David Lum (pictured left) as chairman, and Sirikit Oh as CEO (pictured right). Lum will report to Jonathan Palmer Brown, Oneglobal chairman, while Oh will report to Mike Reynolds, Oneglobal CEO.
Oneglobal's launch in Singapore is a key part of its strategy to build out its operations in Asia. It follows a successful launch in Hong Kong in August. The brokerage is also expected to announce further office openings and senior broker hires soon.
Chairman Lum is a distinguished broking leader in Singapore and across Asia, with established relationships with the region's largest businesses. Meanwhile, new CEO Oh has more than 20 years of experience, most recently at Willis Towers Watson, where she was Asia head of the technology, media and telecommunications practice. She previously held senior regional broking roles at Marsh and Aon.
"I'm pleased that we're extending our capabilities in Asia with the addition of a pivotal office in Singapore," said Jonathan Palmer-Brown, chairman of Oneglobal. "I've worked with David Lum and Sirikit Oh for many years and been impressed with their absolute focus on the needs of clients, understanding of the marketplace and dedication to delivering results. They're an unbeatable leadership team who will shortly be joined by other senior brokers in Singapore and across Asia that share Oneglobal's commitment to growing our business by delivering the service quality that our clients deserve."