Online accounts to be mandatory for India's insurance policyholders | Insurance Business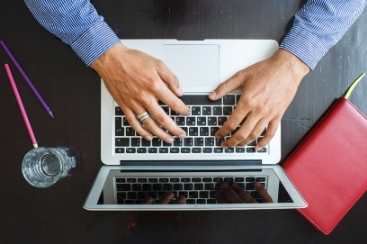 The Insurance Regulatory and Development Authority of India (IRDAI) is planning to make it mandatory for insurance policyholders to open an online account to serve as a repository for their policies.
The regulator is currently creating a roadmap for a smooth transition to implement this change by the end of 2018. If it pushes through, India will be the first country to have such a system for insurance.
"The aim is to move into an electronic medium without any inconvenience to customers," an insurance official told financial portal moneycontrol.com. "This will be beneficial because claims will be passed and even if a policy document is lost or damaged due to any incident, it will still be available online."
Several insurance companies, such as ICICI Prudential Life Insurance, have been encouraging their customers to have an electronic insurance account, touting its benefits - especially for life insurance, where the insured's family may not be able to locate the physical documents after the insured's death.
For the motor insurance segment, the IRDAI has said that all policies will be issued in electronic format. For other insurance policies, the insurer will give the client a choice whether to use a physical or digital format.
However, only less than 2% of India's insurance policies are currently digitised, so there is still a long way to go for the IRDAI's plan for full digitalisation.
Estimates show that insurance companies spend around INR200 (US$3) each year to maintain a single insurance policy in paper form. If all policies are electronic, this could translate to around INR1 billion (US$15.3 billion) in annual savings for the industry.
Related stories:
IRDAI rejects mandatory listing of insurers
RMS releases new agricultural risk models for China and India

Indian insurance sector's growth outstripping its economy, says regulator