Pay-as-you-use ride share insurance launched in Singapore | Insurance Business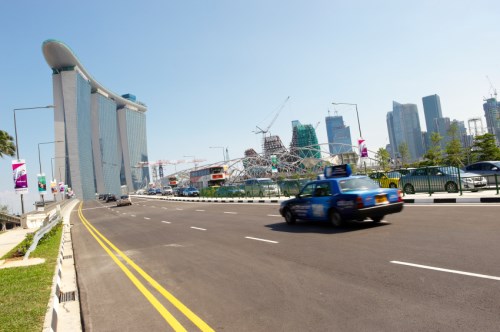 Axa Singapore and ride-sharing service GrabCar have launched a new usage-based insurance scheme that seeks to reduce premiums for private car owners driving for the popular transportation app.
Called Axa Pay-As-You-Grab, the new policy allows private motorists under the GrabCar chauffeur service to pay for their insurance according to mileage clocked in on paid trips,
The Straits Times
reported.
The scheme aims to encourage more private car owners to drive for Grab since it enables them to save up to 30% on commercial auto insurance premiums.
"We are making it more affordable for new drivers who may be sitting on the sidelines,"
The Straits Times
quoted Head of Grab Singapore Lim Kell Jay as saying.
According to the report, policyholders will pay 70% of the base premium and another 6 cents per kilometre driven, which is capped at 100% of the base premium.
The Grab app will measure the mileage, which is only clocked when a driver takes on a GrabCar job, and not during personal travel.
The new policy will also provide coverage for third-party liability, including the injury or death of a passenger, according to a report by
Today Online
. Payment can be made in instalments over 12 months.
The report said that for GrabCar drivers using other ride-hailing platforms, the policy will still provide coverage in case of an accident.
However, the deductibles will amount to SG$5,000 if the accident occurs on a non-Grab ride, much higher than the SG$2,000 during a Grab ride.