Philippine bank slapped with record fine by authorities | Insurance Business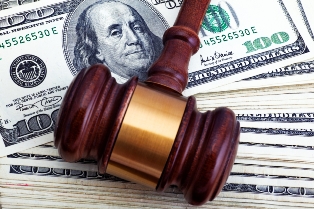 The Bangko Sentral ng Pilipinas (BSP), the central bank of the Philippines, has fined Rizal Commercial Banking Corp. (RCBC) a record PHP1bn (US$21.3m) in connection with the US$81m
Bangladesh Bank cyber heist
.
"The Monetary Board (MB) approved the imposition of supervisory enforcement action on RCBC to pay the amount of P1 billion, in connection with the special examination conducted by the BSP relating to the Bangladesh Bank cyber heist," the BSP said in a statement.
This was the largest-ever fine imposed by the central bank on any of its supervised entities. However, it also pointed out that it recognizes RCBC's effort to increase its anti-money laundering capabilities in the aftermath of the incident.
RCBC has said that it accepts the ruling and will comply with the fine, which will be paid in "two equal tranches over a one-year period."
The incident shook the country's ninth-largest bank, leading to the resignations of president and CEO Lorenzo Tan and treasurer Raul Victor Tan, as well as the reorganization of its board of directors. The Philippine Senate also held an investigation on the matter, with the money trail seen leading to casinos, which are often used to launder money.
"This fine and the resignation of RCBC president and treasurer indicate that they are definitely responsible," said John Gomes, Bangladesh's ambassador to the Philippines, at a press conference. He further elaborated that RCBC was liable as it did not heed the urgent stop payment request and instead continued to process the transactions involving the stolen funds.
Related stories:
Cyber criminals steal US$10m from Ukranian bank
Central banks of Indonesia and South Korea targeted by cyber attacks
SMEs 'soft underbelly' presents cyber target