Philippine government insurer pays out for chopper crash | Insurance Business Asia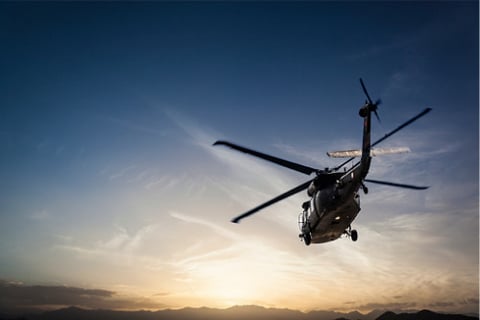 The Philippines' Government Service Insurance System (GSIS) has paid out a PHP343 million (US$7.14 million) claim from the Philippine National Police (PNP) after one of its helicopters crashed last year.
On March 05, 2020, the 2017-model Bell 429 chopper crashed in Laguna province. Onboard were several top-ranking police officials, including then-PNP chief general Archie Gamboa. He survived with minor injuries, but two other generals were left in critical condition. One of them, General Jose Maria Ramos, later died after being in a coma for several months.
In a virtual ceremony on January 19, GSIS president and general manager Rolando Ledesma Macasaet turned over the check to PNP chief general Debold Sinas, the Manila Bulletin reported. The payout included the cost of the aircraft's hull as well as the medical expenses of the eight passengers and crew.
According to Macasaet, this was the largest insurance payout the government insurer made for 2020.
GSIS is a state-owned corporation that provides property insurance for government agencies, as well as retirement benefits for government employees. The PNP has nine other aircraft insured with GSIS.
"Unfortunate events like this accident teach us the value of insurance," said Macasaet. "We hope that other government agencies follow suit and insure their properties with GSIS. Preparedness can make a world of difference."