Prudential Asia CEO positive on regional prospects | Insurance Business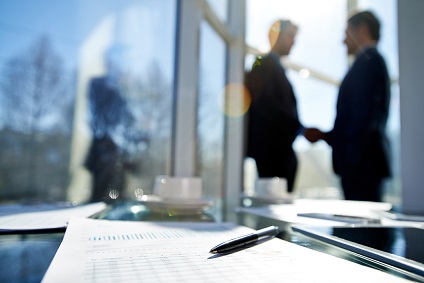 The recently appointed chief executive of UK-based insurer Prudential's Asian operations is upbeat about the company's prospects in the region, saying that the company is "only just getting started".
Nic Nicandrou, speaking at the
Financial Times'
Asia Insurance Summit in Hong Kong, said: "the prospects for insurance in the region are positive, regardless of the macro environment."
These were Nicandrou's first public comments since his appointment as CEO in July, reports
FT
.
He said Asia's insurance penetration, which is insurance premiums as a proportion of GDP, was just 2.4%, compared to 7.5% in more developed markets, including the UK.
Nicandrou was especially optimistic about the mainland Chinese market, where it has a joint venture with business conglomerate CITIC.
"The power and momentum of this economy remains impressive," he said. "It is creating an economy the size of France every three years." He added that if China is able to double the rate of its insurance penetration, then it could exceed the size of the US market.
Prudential Asia was able to bring in around US$70 million of insurance income from mainland China in the first half of 2017, a 185% year-on-year increase, but it remains the insurer's fifth-largest Asian market in terms of income.
Related stories:
Prudential Singapore invites fintech startups to collaborate
Prudential honoured as "Friend of ASEAN"
New Prudential Asia CEO seeks to close region's protection gap