Prudential Plc enjoys serious growth in Asia | Insurance Business Asia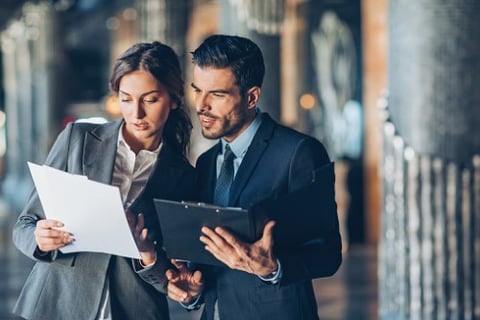 Asia continues to be a shining light for British insurance giant Prudential Plc.
"In 2018, our financial performance, again led by our Asia operations, is testament to the scale of our opportunity set, the depth of our capabilities, and our unrelenting focus on executing our strategy at pace."
Those were the words of group chief executive Mike Wells when the firm released its full-year financial results for 2018.
"In Asia we have again delivered double-digit growth across our key metrics of new business profit (up 14%), operating profit (up 14%), and underlying free surplus generation (up 14%)," reported Wells. "This performance is both broad-based, with 10 markets achieving double-digit growth in new business profit, and high-quality, with health and protection new business profit growing by 15%."
Here are last year's pre-tax operating profits for Prudential Plc, with the 2017 comparison based on constant exchange rate:
Group – £4.8 billion (around SG$8.62 billion), up 6%
Asia – £2.2 billion (around SG$3.95 billion), up 14%
US – £1.9 billion (around SG$3.41 billion), down 11%
UK and Europe – £1.6 billion (around SG$2.87 billion), up 19%
Meanwhile profit before tax and profit for the year rose 14% and 30%, respectively, to £3.6 billion and £3 billion.
Demerger progress
A year after Prudential Plc announced its intention to demerge M&GPrudential from the group, it is now citing "good progress" towards the move. The goal is to create two separately listed companies with distinct investment characteristics and opportunities.
"After the demerger, our shareholders will have shares in Prudential Plc, which will be even better positioned to capture the structural opportunities ahead of us, and M&GPrudential, with greater freedom to deploy its capital where and how it likes to meet the changing needs of customers," said Wells.
"On the structural side, we have established the holding company for M&GPrudential, and we have completed the first stage of approval from the High Court of England and Wales for the transfer of part of the M&GPrudential annuity book to Rothesay. On the operational side, we are moving forward with separating the functions of the two businesses and building new ones to prepare M&GPrudential for its post-demerger future."
Meanwhile the London-headquartered enterprise has raised £1.6 billion of subordinated debt with substitution clauses to be activated on demerger. Wells said this will support the capital rebalancing of the two businesses, whose strategic focus will be enhanced by the split.