Prudential Plc in two-fold deal with Athene | Insurance Business Asia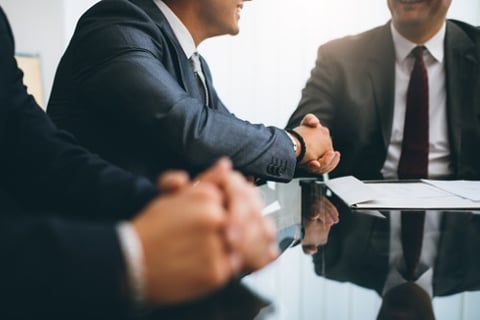 British insurance giant Prudential Plc, which in 2019 let go of its UK and European savings and investments arm and now describes the group's portfolio as "Asia-led," has moved to own less of its operations in the US.
An agreement has been reached with Athene Holding Ltd that will see its subsidiary Athene Life Re invest US$500 million in Prudential's US business in exchange for an 11.1% economic interest with a corresponding voting interest of 9.9%.
According to the London-headquartered enterprise, the investment takes the form of a cash subscription for the issuance of new common equity in Brooke (Holdco 1) Inc, which is the holding company containing Prudential's Michigan-based Jackson National Life Insurance Company and Illinois asset manager PPM America Inc.
Payable in cash at completion, the investment will be deployed in Jackson. Prudential, however, will continue to prepare for Jackson's minority initial public offering alongside the active evaluation of other options to create an independent US business.
Meanwhile, in addition to the equity investment, Athene Life Re is also reinsuring the US$27.6 billion in-force portfolio of Jackson's US fixed and fixed indexed annuity liabilities. The reinsurance transaction came into effect on June 01.
Prudential noted that the combined effects of the investment and reinsurance are expected to improve the risk-based capital cover ratio of Jackson by approximately 80 percentage points.
"We are delighted to be forging a new relationship with the team at Athene, given their deep expertise in the US annuity sector and long-term commitment to its development," commented Prudential group chief executive Mike Wells. "This agreement is a key step forward in meeting our strategic objectives for Jackson."
The investment is expected to complete in July.