Prudential Plc passes finish line with M&G demerger | Insurance Business Asia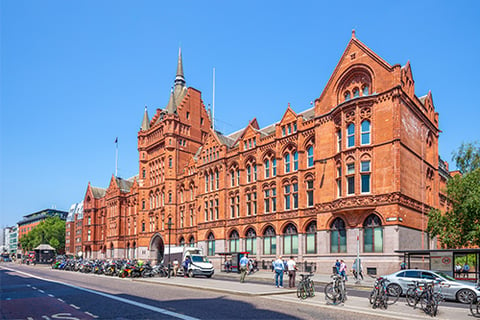 And then there were two. Prudential Plc and M&G Plc are now separately listed firms after the UK and European savings and investments business's demerger from its parent group was completed.
M&G shares, with a nominal value of £0.05 each, have been admitted to the premium listing segment of the Official List and to trading on the main market of the London Stock Exchange. Issued share capital consisted of 2,599,906,866 shares on admission.
Describing the listing as "a very significant milestone," M&G chief executive John Foley stated: "Our independence and unique business mix means we are well-positioned to benefit from long-term economic and social trends that offer growth opportunities for many years to come.
"We will continue to build on our strong track record of value creation as we focus on delivering our capital generation and other objectives as an independent business."
Prudential chairman Paul Manduca, meanwhile, thanked everyone who worked hard on what he said has been a complex transaction. The chair also lifted the lid on the separation's benefits.
"The board believes the demerger will help Prudential and M&G to become more closely aligned to the interests of their customers and shareholders," noted Manduca. "Both businesses will retain their UK domicile and be able to allocate capital even more effectively as separate entities.
"We wish M&G every success in its new life as an independent business."
Prudential shareholders have retained their shares in the financial services giant while also receiving shares in M&G.
Commenting on the split, Prudential group CEO Mike Wells highlighted their focus on other markets, particularly in Asia. "Prudential is now an Asia-led portfolio of businesses, focused on structural growth markets," said Wells.
"Our businesses in Asia and the US have leadership positions in their chosen segments, and we now operate in eight markets in Africa. I am confident that the best is yet to come for Prudential's customers and shareholders."