QBE outlines Q1 2022 financial results | Insurance Business Asia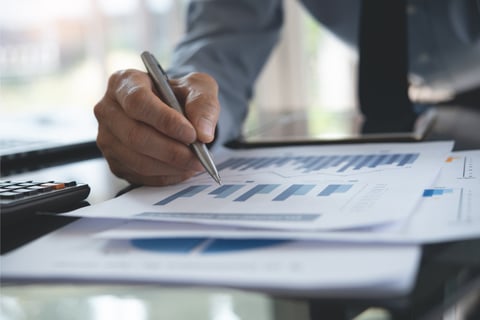 QBE Insurance Group has revealed how it fared in the first quarter of the year, and group boss Andrew Horton is pleased with the company's resilience.
According to the Australia-headquartered global insurer, its gross written premium (GWP) in the period grew 19% from US$5.8 billion in Q1 2021 to US$6.9 billion in the latest three-month span. Renewal rate increases across the group, meanwhile, averaged 7.9%.
The firm also reported: "Elevated catastrophe experience continued in 1Q22, including widespread flooding and storms across the east coast of Australia and Storm Eunice in the UK and Europe. Natural catastrophe claims for the quarter were, however, in line with the 1Q22 allowance.
"QBE currently expects to have some exposure to the broader Russia/Ukraine conflict across a number of lines such as political violence, political risk, and aviation. While the situation remains dynamic, potential net impact is currently estimated at around US$75 million, and the ultimate impact from the conflict will be reported in catastrophe costs."
Additionally, it was noted that QBE's underwriting result for the year is expected to be adversely impacted, to the tune of around US$50 million, as a result of the transaction to reinsure legacy North American excess and surplus lines prior accident year liabilities.
The company's group chief executive, however, remains positive about the numbers.
"Despite a number of natural catastrophes and significant geopolitical events, positive momentum experienced through FY21 continued into 1Q22, and I was pleased with QBE's resilience through what was a turbulent operating environment," commented Horton, whose camp also made progress in repositioning its investment portfolio over the quarter.
"We have had a strong start to the year for gross written premium growth and will review FY22 outlook at the half-year result following the key mid-year renewal period. As discussed at the recent 2021 result, our strategy centred around resilience and consistency should result in the business being capable of delivering a consistent low to mid-90s combined ratio."
Separately, during QBE's annual general meeting, the CEO highlighted the new strategic direction for the organisation.
In his address, Horton declared: "Since joining QBE, I've had the opportunity to meet colleagues, customers, and partners both in person and virtually in many of our global locations. This has provided me with many great insights and perspectives of the QBE business and helped me develop a deeper understanding of QBE.
"I have been impressed with the strong foundations of the organisation. We have a great footprint and portfolio which is diversified in terms of breadth of product, our brand resonates well in our target markets, and we have strong relationships with our customers and partners. It is my intention to focus on building on the strengths of QBE as we look to execute on our new strategic direction."