Rain brings brief respite to Australia's fire-ravaged towns | Insurance Business Asia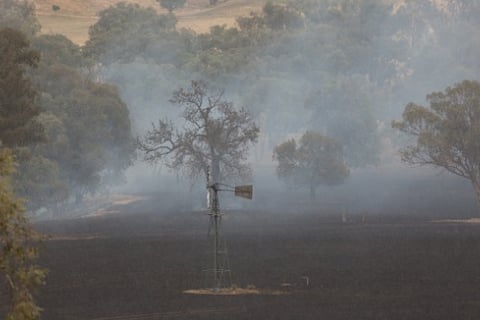 Light rain and cool winds brought some relief to some of the most fire-ravaged towns in New South Wales and Victoria on Monday, but officials warned Australians to be vigilant as the bushfire danger is far from over.
Firefighters used the respite from the fierce wildfires that raged across the two states over the weekend to provide supplies to and evacuate people who had been trapped by fire lines in coastal towns for days. Some residents also took the opportunity to return to their homes.
Authorities warned the bushfire reprieve will be short-lived, however, as hazardous weather conditions were forecast to return on Thursday and Friday, with temperatures expected to soar to 38C, Daily Mail Australia, Reuters, and Australian Associated Press reported.
"No-one can be complacent," Victoria Premier Daniel Andrews told reporters on Monday afternoon. "We've got big fire danger coming our way towards the end of this week with hot weather."
As of Monday, more than 30 blazes were burning across Victoria, with two fires still at an emergency level. In NSW, more than 130 bushfires continued to burn, including more than 60 uncontained, the reports said.