Rising premiums put forward new opportunities for insurers amid pandemic fallout | Insurance Business Asia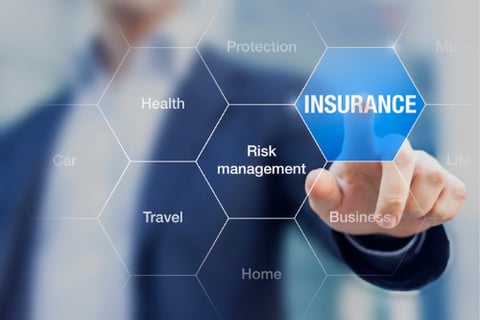 Despite dealing heavy losses to the insurance industry, the coronavirus crisis presents new opportunities for many commercial insurers as premiums increase due to the pandemic's fallout.
The steep rise in premiums is pushing several industry players to raise capital or venture into new lines.
London-based Beat Capital Partner Ltd is among these companies. The insurance capital firm is looking to raise funds in the "low hundreds of millions of pounds" from long-term investors for new insurance ventures.
"We think the market is presenting sufficient opportunity for us to go out and raise capital - we might have a good five-year run," said John Cavanagh, Beat Capital founder, in an interview with Reuters.
Industry experts believe investors are attracted by higher returns as central banks allocate trillions of pounds to stimulus.
Insurers have raised around £12.7 billion (US$16 billion) in capital this year, according to London-headquartered broker Hyperion's estimation. The number is almost a 44% increase from the £7.1 billion (US$9 billion) raised during the same period last year.
One banker in the Reuters report, placed the amount to be between £16 billion and £20 billion (US$20 billion and US$25 billion).
While some of the money is intended to replace lost capital because of hefty claims, insurers are also relying on premium increases to recover some losses stemming from the coronavirus pandemic.
Among those planning on raising equity are Lloyd's of London insurers Beazley, Hiscox, and Lancashire.
Meanwhile, some companies are keen on expanding into new lines. Bermuda and London-based insurer Convex Insurance has launched cover for event cancellation, one of the worst hit sectors by the outbreak.
"A lot of firms are reducing the amounts of business they do in certain types of insurance, creating space for new entrants," said Paul Brand, Convex deputy chief executive, in an interview with Reuters.
Industry sources said insurers that specialise in taking over policies closed to new customers and managing them more efficiently see huge opportunities as well.
Aside from event cancellation, business interruption, and directors' and officers' insurance are among the hard-hit areas insurers might look to unload.
Insurance hubs Bermuda and London are expected to attract most of the new businesses.
However, experts say that the influx of new businesses "could also soften the hard market", posing a challenge to newcomers.
Brian Schneider, senior director at Fitch Ratings, told Reuters that "new insurers could struggle to get their licences fast enough to compete with the old hands."
"These companies need to be fleet-footed," added Michael Millette, managing partner of insurance asset manager Hudson Structured Capital Management, in a Reuters interview.