RMS releases new agricultural risk models for China and India | Insurance Business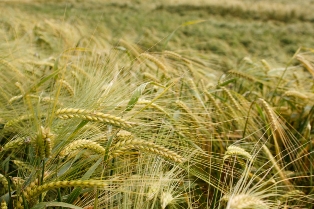 RMS, a risk modelling and analytics firm, has expanded its line-up by adding agricultural risk models for China and India, as part of its plans to expand its coverage across Asia-Pacific and the Americas.
Agricultural risk models are seen by RMS as part of its core mission to help its clients gain access to new sources of insurance and reinsurance risk, filling the protection gap using advanced technology.
"We understand the framework and principles of the models, and will combine our 30-plus years' experience in climate hazard modelling with the latest data collection and processing technology, and scientific understanding of the risk, to build the next generation of agricultural risk models for the industry."
In order to further expand RMS' agricultural risk capabilities, its parent company RMGT will transfer the model assets from its AgRisk business to RMS. The firm aims to give re/insurance companies a complete suite of agricultural risk management services, including high-touch modelling support, analytical services, training, and event response.
RMS has identified Asia-Pacific and Latin America as key markets in its strategy, and the company aims to help the insurance and reinsurance industries expand through advanced risk models that help close the coverage protection gap.
Related stories:
China introduces new rules on agri insurance subsidies
Over $1bn in natural disaster losses globally for February
Legislator seeks mandatory insurance for rice farmers