Robot sells travel insurance at Japan's main airport | Insurance Business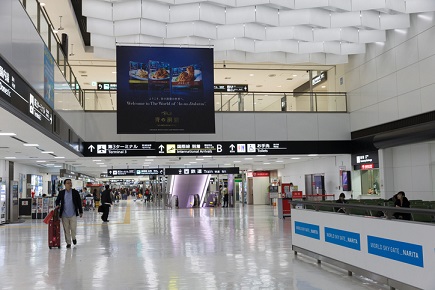 Travelers passing through Narita Airport, Tokyo's main international gateway, may meet Kokoro, a robot assistant that sells travel insurance. She also provides directions towards the nearest restroom or restaurant.
Kokoro was developed by Sanrio, the company behind Hello Kitty, and software developer Kyoei Sangyo. She is running on a trial basis at the fourth floor of the south wing of Terminal 1, reports Nikkei.
Kokoro is operated by Greenport Agency, a provider of overseas travel insurance and foreign exchange services. Her main job is to tell travellers to take out travel insurance. An estimated 10% of people flying out of Narita are reportedly uninsured.
In one instance, Kokoro warned that travellers to Hawaii that do not have insurance will be charged ¥50,000 (US$441) if they call an ambulance there. Aside from insurance advice, she also provides directions around the airport.

The robot uses technology to convert human speech into text, which is sent to a cloud system for analysis. The data will be used to develop improved responses to the most frequently asked questions, hereby allowing Kokoro to learn. The robot and cloud system reportedly cost around ¥9 million (US$80,000).


Related stories:
HAL robotic suit could revolutionize insurance
The robots have landed in Taiwan

Do the robot! Pepper-model bots to sell insurance in Japan