Robots are taking over the financial industry | Insurance Business Asia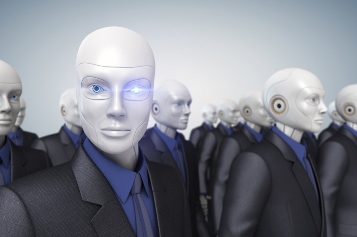 Robots are taking over finance and business, but it's not in the way sci-fi fans would imagine. These aren't metal humanoid soldiers ala-
Terminator
, but instead they are software that operate financial and business processes known as robotic process automation (RPA), which is touted as a driver of efficiency.
RPA benefits numerous business sectors, such as claims processing for insurers, billing and invoice services for utilities, and even providing investment advice for banks.
Asia has actually been a hub for RPA for quite some time, especially in shared services centers and business processing outsourcing firms. One such user is India's Tata Consultancy Services.
"Now we see a lot of interest generated in the market in terms of 'what is this?' and 'what can it do for me?'" Suneet Puri, head of business process services for Asia-Pacific, told
CFO Innovation
. The company has developed customized RPA solutions for various businesses.
Malaysia and mainland China have also made strides in RPA, especially in the automation of finance reporting. According to Dominic Wu, founding member of the Asia Financial Risk Management Think Tank, in some ways, mainland China is ahead of traditional fintech hubs Hong Kong and Singapore.
Several vendors are already building the next generation of financial robots. For example, Dell is planning to include cognitive intelligence in its Automated Full-Time Equivalent (AFTE) product. The company claims that it can shorten the processing time of insurance claims, from 4.5 minutes to just 45 seconds.
However, there have been concerns about the technology. A likely side-effect of increased automation is that fewer humans are needed to staff a business, meaning a loss of jobs.
"I have heard concerns from legal industry people that robotic processes are going to absolutely destroy human jobs," said Ross O'Brien, managing director of Intercedent, a technology and advisory firm based in Hong Kong.
Intercedent is currently studying the effects of automation on various industries, and preliminary results suggest that the sectors that will benefit the most from RPA, such as finance, insurance, and healthcare, will be the hardest-hit by job losses.
O'Brien posed several questions: "On the one hand, the machines get smarter, but do the people get dumber? At some point, do you lose some of this experience that is not easily replicated?"
The answers for these questions are yet to be found, and finance professionals can prepare to accommodate these changes in the future, perhaps by providing added value with more complicated services, such as advanced analytics, forecasting, and business partnering, as well as providing an always-needed human touch to the business.
Related stories:
Hong Kong fintech initiative targets insurers and brokers
Mobile strategy key to future growth
Do the robot! Pepper-model bots to sell insurance in Japan