RSA examines how more work needs to be done on self-driving cars | Insurance Business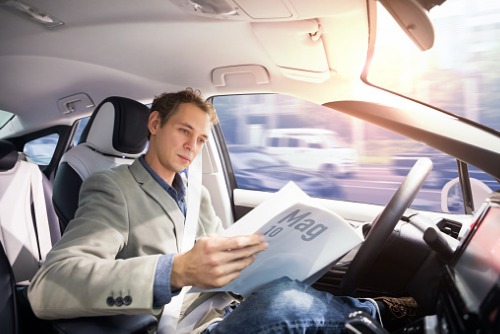 Driverless cars are no longer a "space age fantasy," but a number of insurance issues – such as establishing liability and how underwriting will work in the autonomous age – still need ironing out, according to RSA.
The insurer has released a new report looking at the future of motor insurance in a world of autonomous vehicles based on its experiences from a recent trial of autonomous vehicles in London, the GATEway Project.
'Autonomy and Motor Insurance – what happens next?' found that while autonomous driving technologies are expected to significantly reduce road traffic accidents and violations, closer partnership is needed between insurers and manufacturers to establish liability and handle claims, and new data will be critical in developing underwriting and pricing models for a new context.
"It's now the time to look closely at the opportunities and implications of these developments for insurers and their customers," said RSA's commercial motor underwriting director and the report author, Ian Kemp.
"As technology develops, we need to define clearly what constitutes an automated vehicle so we can properly assess the risks and provide appropriate insurance."
The insurance industry will need to be supported by a robust infrastructure and communications network, alongside updated regulations and legislation, Kemp said.
Governments and regulators will need to be responsive to provide up to date guidance that keeps track with the rapid developments of technology, the report urged.
Through its involvement in the GATEway Project, the insurer found that while the proliferation of autonomous vehicles could prove beneficial to both drivers and insurers, the current marketing of new assistance features can give the false impression of a level of autonomy not yet available.
"As a wide spectrum of assistance and automation becomes available, it is critical too that we take an active role in helping our customers to understand fully the capabilities and constraints of their own vehicles, and where liability in the event of an incident may lie," Kemp said.
Underwriting and claims handling will also need to adapt to the future. New rating methodologies will need to be developed as historic big data on claims and trends become "increasingly redundant," and claims handling procedures will need to consider the different kinds of claims driven by new technologies, for example where the replacement of sensors, software and hardware elements is required.
Insurers will also need "easy access" to data from autonomous vehicles, particularly in the event of an incident or loss. But in a post-GDPR world, decisions will need to be made about the storage and ownership of data from autonomous vehicles, and how insurers can access and use this information.
Kemp added: "This is a time of rapid and unprecedented change for the motor industry, and we are delighted to take a leading role in understanding how insurers can respond to, adapt and influence that change to provide the best possible support for motorists."
Related stories:
Uber's flying cars could lead to take-off for aviation insurance
Driverless cars and why insurance companies aren't ready