Samsung uncovers cause of smartphone fires: Source | Insurance Business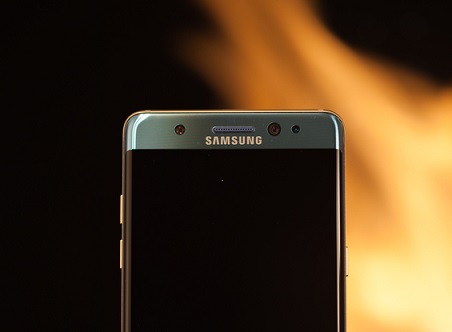 A person familiar with the matter has revealed that Samsung Electronics' investigation has finally deduced the reason why numerous Note 7 phones worldwide suddenly caught fire.
The source told
Reuters
that the smartphone manufacturer has come to the conclusion that the model's battery was the main reason for the sudden combustions. The manufacturer is expected to formally announce the findings of its investigation on January 23, one day before it declares its fourth-quarter earnings results, the source added.
The firm is also set to announce the new measures it is taking to avoid similar product safety failures, the source elaborated.
A spokesperson for the electronics manufacturer declined to comment.
According to the source, Samsung was able to replicate the conditions necessary to trigger the fires during its investigation. The company purportedly found that the cause for the fires could not be explained by hardware design or software-related matters. The company announced back in October that it would even hire third-party firms as part of the investigation.
In September, Samsung initially recalled about 2.5 million Note 7 phones, identifying a manufacturing process problem at one of its suppliers to be the cause for the fires. Despite a new shipment of Note 7 phones with "safer" batteries the combustion problem continued, forcing the company to completely halt sales of the model.
Related stories:
Samsung Group's 2016 office building sales reach $1.7 billion