Samsung's insurance units slammed for late payouts | Insurance Business Asia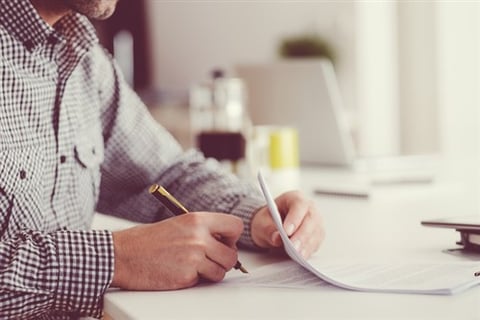 The financial units of South Korean industry giant Samsung have come under fire for late payment of claims during a parliamentary audit of the country's financial regulator.
Several legislators have cited data provided by the Financial Supervisory Service (FSS) saying that Samsung's two insurance arms have not been paying their customers' claims on time.
The firms, Samsung Fire & Marine Insurance and
Samsung Life
Insurance, lead the general and life insurance segments in South Korea, respectively.
Opposition lawmaker Chae Yi-bai said that that the two insurers are intentionally delaying insurance payouts past the deadlines set by the insurance regulator, The Korea Times reported. According to FSS guidelines, general insurers must pay out their customers' claims within seven days, while life insurers have 10 days to complete payment.
Chai accused Samsung Fire of late payment of 2.9 million claims since 2013. Meanwhile, he said that Samsung Life had 359,000 late payments in the same period. He also criticised FSS governor Choe Heung-sik, expressing doubts whether he is performing his duties properly at the financial regulator's helm.
Samsung Fire disputed Chae's claim, saying that the parliamentary audit used inaccurate statistics and had overblown the situation. The insurer said that since both Samsung units lead their respective insurance segments, it would only be natural that they would have more instances of late payment than their competitors. It also said that the FSS and Chae did not consider the large amount of insurance claims it settled rapidly.
"The parliamentary audit showed an integrated statistical version, which could look disproportionately large, instead of giving an accurate portrayal in accordance with the types of insurance our customers hold," a spokesperson for Samsung Fire said.
However, FSS data showed that the Samsung units did not only have the highest number of late payments, but they also ranked at the top or close to it in terms of proportions. For general insurance, Samsung Fire's late payment ratio was 12%, higher than its competitors Hyundai Marine & Fire (10.3%) and KB Insurance (10.4%). Dongbu Insurance had the highest at 12.7%
Meanwhile, for life insurance, Samsung Life had a ratio of 4%, higher than main competitors Hanwha Life Insurance and Shinhan Life.
Related stories:
Price war brewing in South Korea's motor insurance sector could cause company losses
Customers' late payments plague 90% of APAC suppliers
South Korea's big three general insurers post 50% profit jump