Several international re/insurers eyeing Iran | Insurance Business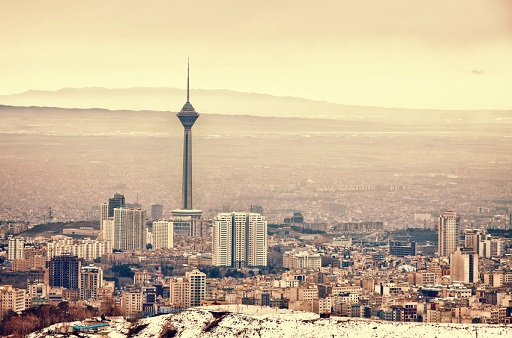 After international sanctions were lifted in January 2016, the insurance market of Iran has emerged as a new expansion target for major industry players. Over 140 re/insurance firms are now looking at entering the market, according to Nasr Mobin Group, an international trade firm catering to Iranian clients.
The Central Insurance of Iran (CII), which is the country's regulatory body, has released a report outlining that several international insurance and reinsurance firms have expressed intentions to do business in the country. Iranian law states that foreign entities can own up to 49% of insurance companies, but no such limit exists in designated free trade zones.
Munich Re
, one of the world's largest insurers, has offered to allocate capacity to cover Iranian risks in several categories. Representatives from two French reinsurance firms, SCOR and NASCO, have visited Iran and met with the CII.
The three largest insurers in Japan - Tokio Marine,
Sompo
and Mitsui - have offered to provide up to US$200 million in risk coverage. These three make up 90% of Japan's domestic market.
Want the latest insurance industry news first? Sign up for our completely free newsletter service now.
"Japanese insurers are currently studying Iranian regulations, as they plan to establish joint companies or buy shares of domestic companies," said CII's report.
The report also mentions several other reinsurance firms, such as United Insurance Brokers from the UK and Echo Re from Switzerland, that are interested in exploring the newly opened market.
In November 2016, CII president Abdolnasser Hemmati flew to the UK and Germany to meet with leaders of several insurance companies, including Lloyd's of London's Inga Beale, to discuss possible collaboration and investment projects.
As of 2015, Iran's insurance industry was worth IRR228.4 trillion (US$7.06 billion), growing 9.4% compared to the previous year. There are 29 insurers in the market, one of which is state-owned (Iran Insurance Company). Motor insurance accounts for 44% of the industry's gross written premiums, while health insurance has 24%, and life insurance has 12%. The insurance sector employs around 19,000 individuals.
Related stories:
Western insurers cautiously re-entering Iran
Specialist insurer to open Dubai hub
Evolution needed to cater to new market