Shanai Ghosh appointed CEO of Edelweiss General Insurance | Insurance Business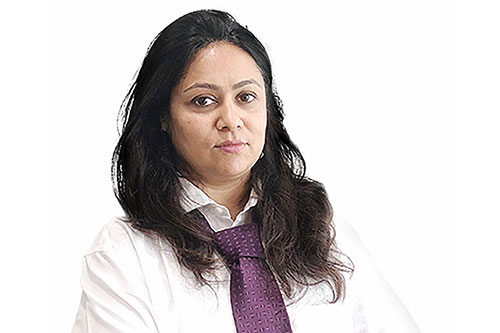 India's Edelweiss Group has appointed Shanai Ghosh (pictured) as executive director and CEO of Edelweiss General Insurance (EGI).
According to a statement from the company, Ghosh has been with EGI for two years, spearheading strategy, marketing and commercial business, and she was closely involved in the setting up and launching of the business. She was named in the position in May, and with approvals from the company's board and government regulators, the appointment has now been formally confirmed.
Ghosh has over two decades of experience in financial services, including insurance and banking. Throughout her career, she has taken on roles in strategy, marketing, operations and sales. She previously worked with Citibank, Tata AIG Life Insurance, Reliance Nippon Life Insurance, and AU Small Finance Bank, before joining the Edelweiss Group.
"Shanai has been with the organisation since the inception of our general insurance business and has showcased exemplary leadership capabilities," said Rujan Panjwani, executive director of Edelweiss and head of its insurance business group. "She is well entrenched with the nuances of the business and I am confident that she will build another quality business vertical within the Edelweiss Group."
In 2019, EGI completed its first full year of operations and surpassed IDR1 billion (around US$14 million) in premiums, the statement said.