Sharing economy to hit key insurance market | Insurance Business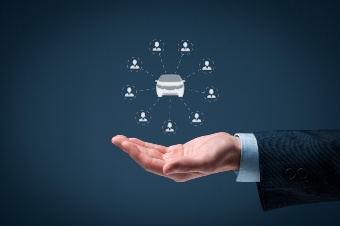 A sharing economy explosion is expected to be one of the three biggest factors in the auto insurance market in 2016, according to
AIG
.
The insurer expects a rise of 20% in the number of rental vehicles on Singaporean roads over the next calendar year. This trend, alongside the increase in the use of telematics and an influx of young drivers buying new cars, is set to significantly impact this key insurance market.
Global ride-sharing firms such as Uber and Grab have already touched down in the market and local firms such as iCarsClub and Smove will see Singaporean drivers exposed to an increasing level of risk.
"Not only are drivers who use rental cars for commercial enterprise more likely to clock up higher mileage and spend more time behind the wheel, but many are young drivers who are almost twice as likely to have an accident compared to the average driver," Manik Bucha, AIG Singapore's head of auto insurance said.
"Both of these factors are expected to result in a higher frequency of road accidents."
Bucha was quick to note that while the sharing economy brings with it many benefits, the insurance industry needs to remain mindful of the risks associated with an increased amount of traffic on the roads.
AIG expects the growing number of younger drivers in Singapore to also have an impact on the auto market. Over the last year, younger drivers have seen a 33% rise in third party property damage claims – highlighting that younger drivers are involved in more at-fault accidents.
Balancing the challenges of the sharing economy and an increase in younger drivers, the uptick in the use of telematics will help provide insurers with a new way to price risk.
According to a 2015 AIG study, 68% of drivers in Singapore would consider installing a telematics device to lower their car insurance premiums, as more than half of all drivers believe the device would alter their driving habits.
"We expect that the growing adoption of telematics devices by both insurers and drivers will reduce road risks and improve community safety, and eventually lead to a 10% or greater decrease in auto insurance premiums over the next two years," Bucha continued.
Bucha confirmed that AIG Singapore is aiming to release a telematics smartphone app into the market in early 2017. The app will provide motorists with real-time information on their driving and will offer rewards and challenges to promote safer driving behaviour in a bid to help curb accidents.
Related stories:
AIG faces $430 million loss on deal
AIG opens office to target Asian Americans