Short-term closures posing significant risks for businesses – AGCS | Insurance Business Asia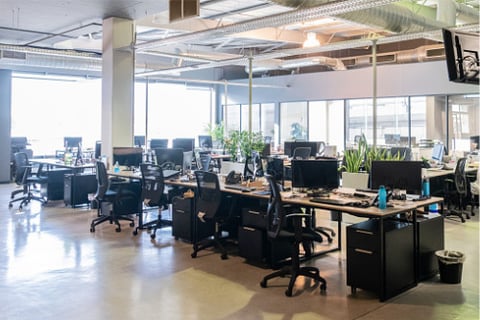 Short-term closures in response to the coronavirus outbreak can pose risks for businesses, according to a new report by Allianz Global & Corporate Specialty (AGCS).
Many companies have shut down their facilities at very short notice due to the COVID-19 outbreak. However, improper action or negligence when shutting down buildings and production facilities can put companies at risk, AGCS said. Closed factories and offices are still at risk from fire and other hazards – and those risks can be even greater when facilities are unoccupied.
In a new publication, Coronavirus: Safety Measures For Businesses Forced To Temporarily Close Their Premises, AGCS discusses general security and prevention measures to help avoid physical damages to closed facilities, including regular checks of fire prevention systems and safe storage of flammable materials. AGCS is also increasingly providing security advice to its customers through remote monitoring technologies that digitally visualise buildings and security features without the need for many people to be physically on-site.
"We already see a number of losses that occur on holidays or weekends when employees are not largely present on sites or premises," said Thomas Varney, regional manager for the Americas at Allianz Risk Consulting. "The production and operating shutdowns currently being caused by the coronavirus pandemic can also bring increasing hazards for businesses."
The industries most affected include automotive manufacturers and suppliers, airlines, airport operators, mechanical and plant engineering firms, the hotel industry and others, AGCS said.
"The potential damage caused by fire or as a result of inadequate maintenance remains, or even increases, when operations are shut down," Varney said. "There are specific measures for loss prevention that can be followed in order to prevent damage during the shutdown of operational facilities as much as possible."
If possible, businesses should continue regular inspections and tests of fire protection systems during their closure, AGCS said. An AGCS analysis found that fires accounted for 24% of the value of all insured loss events in industrial insurance over a period of five years.