Singapore deterioration could present insurance opportunities | Insurance Business Asia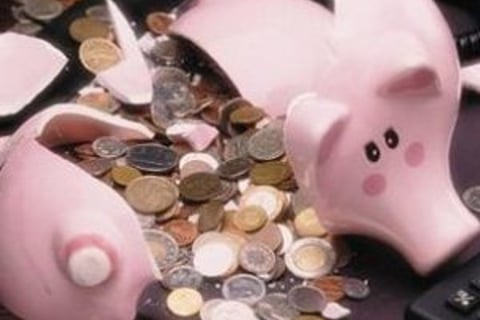 Credit insurance could play a more important role for businesses throughout the region as risks continue to rise and Singapore sees more overdue payment issues, a new study has found.
In a report published by international credit insurance leader Coface, there has been no improvement in corporate payments in Asia Pacific in 2015 with 70% of those surveyed experiencing overdue payments throughout the year.
Singapore saw more companies report average overdue times of more than 90 days and increases in overdue payment amounts as the country was highlighted, alongside China and India, as one of the countries with the strongest deterioration.
Jackit Wong, Asia Pacific economist of Coface, told
Insurance Business
that the annual
Asia Corporate Payment Survey
shows that credit insurance "could be playing a more important role" for business in Australia and throughout the region.
"The study indicates that credit insurance could be playing a more important role for businesses throughout Asia Pacific," Wong said.
"Overdue payment risks appear to have increased, adding to financial pressures on Asian companies.
"This suggests that Asian companies should seek ways to limit the financial impact of non-payment risks. Otherwise, cash flow, the lifeblood of a business could be significantly reduced, increasing the chance of bankruptcy.
"Although the majority of Asian companies (65.3% vs. 63.5% in 2014) utilised credit management tools, credit agency reports and recommendations (33.3%) continued to be the most popular tool, followed by trade credit insurance (22.6%), debt collection (19.8%) and factoring (14.4%).
"So, trade credit insurance could be playing a more important role for businesses throughout Asia Pacific."
In Singapore, the study found that more companies are suffering from a "surge in non-payment issues," as Wong noted that 2016 looks set to be a tough year for the country.
"The survey details revealed that a much higher number of Singaporean companies suffered from a surge in non-payment issues, which placed them under increased financial pressure," Wong said.
"There was a sharp percentage increase in respondents (35.2% vs. 23.3% in 2014) with more than 2% of their annual turnover involved in ultra-long overdue issues. Furthermore, a higher percentage of companies (14.1% vs. 10.5% in 2014) reported average overdue times of more than 90 days, while far more noted a growth in overdue amounts (49.3% vs. 34.9% in 2014).
"2016 is set to be another challenging year for the small and externally-oriented Singaporean economy.
"Singapore, also the Asian base for the world's leading players in the commodities market, is now faced with a backdrop of low commodity prices and mounting global uncertainties. The majority of Singaporean respondents (68.2%) believe that the economy is unlikely to pick up in 2016, despite fiscal and pre-emptive monetary measures."
Wong stressed that the figures reported by Coface present brokers with an opportunity to present clients with facts around credit insurance and how it can help their businesses.
"The Coface report could help brokers, insurers and clients to understand the corporate payment trends and experiences across the 8 economies surveyed in the Asia Pacific region, highlighting the overdue payment risks, in particular the ultra-long overdue payment risks, and their potential financial impact on clients," Wong continued.
"According to Coface's experience, approximately 80% of ultra-long overdue amounts (i.e. 180 days or more) are not paid back at all. When over 2% of a company's total annual turnover is in ultra-long overdues, the company's liquidity can become an issue, with its ability to repay suppliers in question.
"The Coface report traced the evolution of corporate payments in 11 sectors, so brokers and insurers can use our report to help clients understand the overdue payment risks in the sector(s) that their businesses might be facing, relating to credit insurance as one of the key credit management tools to help reduce the risks of non-payment."