Singapore has displaced Japan as Asia's wealthiest market, says Allianz | Insurance Business Asia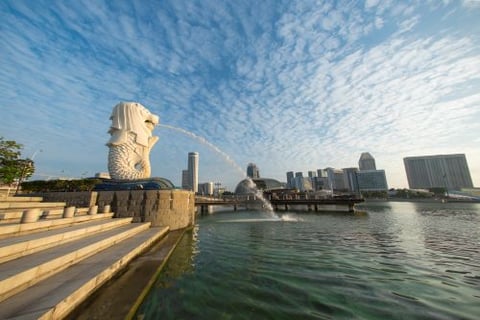 For the first time, Singapore has overtaken Japan as the wealthiest market in Asia, according to the 10th edition of the Allianz Global Wealth Report.
For 2018, Singapore's net financial assets per capita were at €100,370, up 4.4% year-on-year, and good for third place worldwide. Meanwhile, Taiwan was at fourth place globally, with a 5% year-on-year improvement to €97.850 per capita. Japan sank to sixth place at €96,310, down 1.7% from the previous year. The world's richest market was the USA, which eclipsed former leader Switzerland, the runner-up.
These results mark a huge improvement for Singapore and Taiwan, which were at 16th and 14th place, respectively, in 2000.
The report also found that global financial assets fell in 2018 – the first time since the financial crisis. In Asia (ex Japan), financial assets declined by 0.9%.
"Savers worldwide have found themselves in a bind, due to the escalating trade conflict between the US and China, Brexit and increasing geopolitical tensions, the tightening of monetary conditions and the (announced) normalisation of monetary policy," the report said.
"The stock markets reacted accordingly, with global equity prices falling by around 12% in 2018, which had a direct impact on asset growth. Global gross financial assets of private households fell by 0.1% and remained more or less flat at €172.5 trillion."
"The inreasing uncertainty takes its toll," commented Michael Heise, chief economist of Allianz Group. "The dismantling of the rule-based global economic order is poisonous for wealth accumulation. The numbers for asset growth also make it evident: Trade is not a zero-sum game. Either all are on the winning side – as in the past – or all are on the losing side – as happened last year. Aggressive protectionism knows no winners."