Singapore insurance start-up changes logo | Insurance Business Asia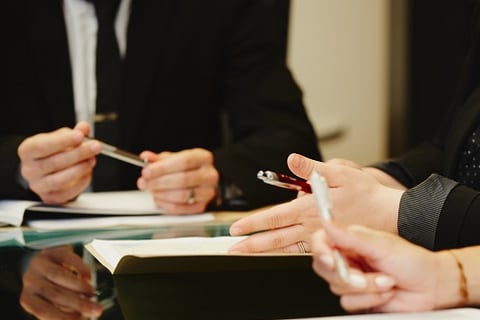 My-insurer, a Singaporean insurance technology (insurtech) start-up launched by the Stark Group in June 2017, has changed its logo, in order to avoid a potential copyright dispute.
The start-up's old logo featured an umbrella, an element present in several insurance companies' logos, most notably that of US-based insurer Travelers.
"The umbrella icon has been and is still widely used in the insurance industry to illustrate protection," said My-insurer in a press statement, explaining why it incorporated the umbrella into its former branding.
However, the Stark Group noted the similarity with "a USA-based insurer". As a result, the Group instead "seized the opportunity to proactively roll out its new logo that is fully in line with its vision: to go beyond protection."
The new My-insurer logo features a parachute, replacing the old umbrella element.
"[An] umbrella protects people, but like a great insurance product, a parachute saves lives," Stark Group CEO Matthias de Ferrieres commented.
In July, another Singapore-based start-up, PolicyPal, changed its logo after receiving two legal notices from Travelers due to the umbrella icon in its logo, despite the companies' umbrellas having different colours and designs.
Several other firms have gone into conflict over the umbrella with Travelers, which is extremely protective of its logo, first used in 1960. These firms include British insurer Legal & General, Alaskan consultancy firm HR Umbrella, and even umbrella manufacturer Totes Isotoner Corp.
Related stories:
Singaporean insurtech firm and US insurer in conflict over logo
Singaporean insurtech firm officially launches mobile app
Insurance Republic names Regine Lai as managing director