Singapore remains world's maritime capital, but another Asian city is catching up | Insurance Business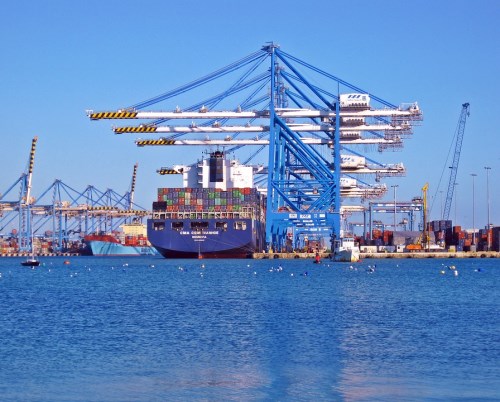 Singapore has emerged as the world's top maritime city for the third consecutive year in an annual report by Norwegian consulting firm Menon Economics. However, another Asian city is quickly rising through the ranks and is predicted to capture second place in a few years.
The report, titled
"Leading Maritime Capitals of the World"
, described Singapore as a resilient maritime hub that is home to the world's fourth largest fleet.
Esben Poulsson, president of the Singapore Shipping Association, said that remaining at the top was to be expected of Singapore.
"Whenever you're number one, there's only one place to go, and that's not where you want to go," he told
CNBC.
Want the latest insurance industry news first? Sign up for our completely free newsletter service now
According to Poulsson, the Southeast Asian city-state's dominance is due to its culture of innovation and the excellent maritime services it can provide, especially in the marine insurance and shipbroking industries.
Following Singapore were Hamburg in second place and Oslo in third. Shanghai ranked fourth, but the report mentioned that it is quickly rising and is predicted to be the second most important maritime hub in the world by 2022.
"The fact that Singapore and Shanghai are expected to become the most important centres for the industry tells something about the changing centre of gravity in both the world economy and the maritime industry," the report said.
In recent years, many domestic and international marine insurance organizations have cast their anchors in Shanghai. This is because it has been the world's busiest port by container volumes since 2010, and it is expected to remain so. Seven of the 10 largest ports worldwide are also in China, all experiencing an unprecedented wave of shipping traffic.
With Shanghai's emergence as the challenger to Singapore's title as top port, Hong Kong seems to have had the short end of the stick. Despite its strategic location, it is now in fifth place, just behind Shanghai. According to experts, increasing regulations and the high cost of doing business have hurt Hong Kong's appeal in the international shipping market.
Related stories:
Singapore Shipping Association to focus on insurance and finance
China COSCO Shipping launches captive insurer
North P&I Club drops anchor in Shanghai