Singapore to maintain status as global aviation leader | Insurance Business Asia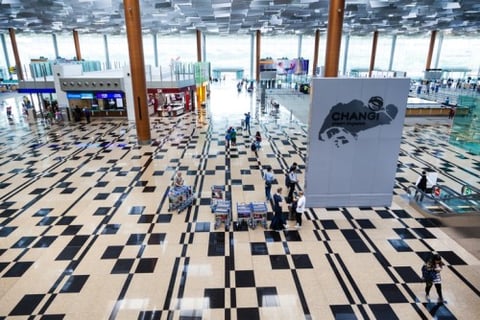 Singapore is expected to keep its status as a trailblazer in the air transport industry, according to major insurance brokerage and consulting firm Willis Towers Watson.
According to a report by the firm, the city-state has a "visionary approach" to air transport and it continuously seeks to improve career paths and skills in the technology-reliant sector. By doing so, Singapore is poised to remain an attractive destination for aviation industry participants.
Currently, Singapore's air transport sector employs more than 300,000 people and brings in 1.5% of GDP. With global demand for air travel growing rapidly, key industry players are investing in Singapore to ensure it has the capacity to meet the demand. As such, the number of air travellers and aviation-related jobs in Singapore are expected to double in the next 20 years. The opening of the new airport terminal later this year is testament to this growth.
"Singapore's aviation industry has been a key employer and contributor to the economy for many years," said Darryl Parrant, talent and rewards leader for Singapore, Willis Towers Watson.
"As we continue to see technology deeply engrained in the future ambitions of operators, we are encouraging companies to understand and embrace the disruptions this tech-driven evolution will have."
Going forward, the air transport industry faces several threats, especially as it becomes more technologically reliant. Increased automation and data reliance exposes the industry to cybersecurity threats. Another challenge is developing new infrastructure while remaining operational 24/7 as expected for a regional hub such as Singapore.
The report added that SkillsFuture Singapore, Workforce Singapore and the Singapore Economic Development and, fully supported by the Civil Aviation Authority of Singapore (CAAS), have jointly developed a skills framework which shows Singapore is planning ahead for the future of the aviation sector and airports.
This means that Singapore is studying how tertiary education institutions can align their curricula to help develop emerging skills and knowledge to meet the demands of the growing air transport industry.
Willis Towers Watson is working to identify skills needed as airports and aviation operators become larger and more complex. It seeks to help the industry strike the correct balance between technology and human capital, outlining specific emerging job skills like Network Planning and man-machine collaboration.
Related stories:
Ping An and airline's co-operation deal takes off
PARIMA to hold Singapore conference in November
XL Catlin to launch new general aviation insurance program