'Sky is the limit' for emerging market | Insurance Business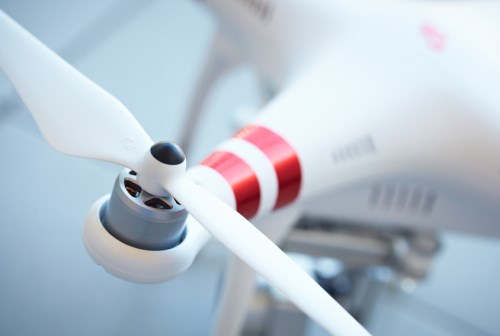 Drones could be a game-changer for the insurance industry as the technology starts to be used more widely.
In Singapore, current drone legislation based on the Unmanned Aircraft (Public Safety and Security) Act states that drone operators must obtain an operator permit and activity permit and adhere to a set of guidelines.
As drone technology becomes more commonplace around the world, and with businesses such as Amazon looking to roll-out the technology on a widespread basis, the insurance industry could be set to benefit.
"From a writing premiums perspective the sky is the limit," Alison Smith, director of One Underwriting, told
Insurance Business
.
"It depends on how many people buy drones, whether they want to insure them and the liability associated with them, how many claims occur and what does that do for pricing."
Smith was quick to note that brokers will have an important role to play in the development of drone insurance.
With complex issues set to arise from a liability standpoint, brokers will need to stay up to speed with developments in the technology and insurance products available to cover their clients.
"There are going to be areas where a company will have a liability program that they think will cover all of their operations and they have got a couple of drones in their kit bag; however, if the broker doesn't know that they are using the drone or what the implications are for putting a drone in the air, the client can be exposed with no cover because they haven't got that aviation risk covered off," Smith explained.
Drone technology will not only impact the industry in terms of premiums and pricing but the industry itself may be in line for a change.
Already, insurance companies around the world are experimenting with drone technology when it comes to loss adjusting, surveying or disaster recovery.
Smith said that she expects drones to become "part of the kit bag" in many industries, including insurance.
Businesses from engineering to real estate, photography to farmers will begin to use the technology across the globe. In line with this uptake, drone policies will become accepted as part of an insurance program, in line with general property or machine breakdown cover.
Whether drones reach the heights of those predictions is still yet to be seen but one thing is for sure, drones are set for take-off.
Related stories:
Drones to drive disaster response
Watch the skies: Drone insurance market could be worth US$1bn in the next decade